Platinum wedding band plus gold rings taken
A woman's platinum wedding ring was amongst four stolen during a burglary in W13 and police have released pictures in the hope they will be returned to the distraught owner.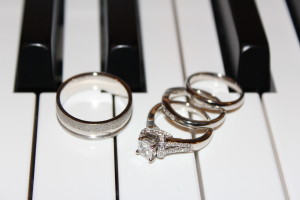 The burglary happened on Wednesday 20 February, in Eccleston Road.
Five rings were stolen - two gold (white and yellow), two platinum, and one platinum wedding band - all of which have significant sentimental value to the owners.
Four of the rings can be seen in the images and police are appealing to anyone who recognises them or knows their whereabouts to contact the Ealing Burglary Team on 020 8721 7212 or via Crimestoppers on 0800 555 111.
2nd April 2013