Simple but stylish dining on the Uxbridge Road
Related Links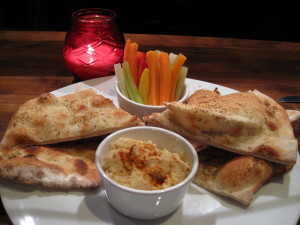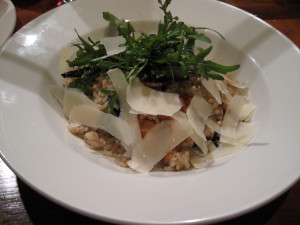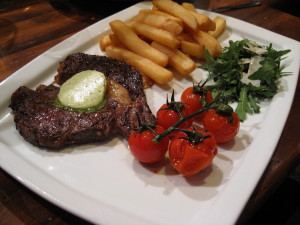 Baroque,
94 Uxbridge Road, London W13 8RA
(t) 02085 676 825 (e) baroque.ealing@gmail.com
Participate
Sign up for our free newsletter
Comment on this story on the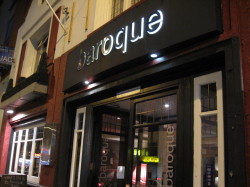 I've driven past the Baroque on the busy Uxbridge Road in West Ealing many times but never thought to venture in as I had always assumed it was a nightclub.
It's not a nightclub at all but a rather stylish gastro style pub.
It has been closed and has reopened again in various guises over the last few years and was formerly the site of a Kiwi style kitchen.
The only New Zealand element now however is the friendly manager Kevin Sweeney who invited us to sample some of their menu.
Entering the Baroque I was immediately struck by the warm cosy atmosphere. It has been refurbished inside in a tasteful rich chocolate colouring, the tables and chairs are nicely spaced out (I hate being too close to other diners when eating) and are comfortable and relaxing.
Sitting by the window we were able to watch the entertainment provided by this lively stretch of West Ealing. We didn't have to wait too long to tuck in, and the service was both attentive and efficient without being intrusive.
I thought the starter was priced a little high (£4.95) until it actually arrived. The portion of home made hummus with Rosemary and Garlic Flat Bread and crudities was huge - plenty enough for two. I would have liked it a little more salty but that's probably just my over seasoned palate. It was thick, tasty and filling - but not too much.
The menu overall is simple and there isn't a huge vegetarian choice at the moment - pizza (of which there is a good selection to choose from), pasta and risotto, but Kevin intends to add to this in the near future.
I opted for the Wild Mushroom Risotto (£7.50) which came packed with a variety of flavoursome mushrooms. Risotto is a difficult dish to reproduce perfectly and I thought this one to be on the heavy side. I enjoyed it though - especially with the added parmesan and wild rocket - but there was no possibility I could finish it all - I was too full.
No such problem for my partner. His 10oz rib-eye steak (£12.50) arrived beautifully presented and cooked medium rare - exactly as he had ordered. A smile spread across his face as he bit into the succulent and tender meat which had been marinated in rosemary and garlic, it was obvious he was very happy with his choice. The chips and salad were both fresh and colourful and complemented his dish perfectly.
The meal was washed down with a couple of glasses of a very full bodied and delicious Argentinean red for him, and a crisp clean Sauvignon Blanc for me.
We didn't have room for dessert but were quite happy to relax with the rest of our wine and enjoy the ambiance of what is a rather stylish pub.
I hope the menu will be expanded to include a few more interesting fish and vegetarian dishes - it's certainly somewhere we hope to visit again.
Annemarie Flanagan
Recent reviews from the pub website Beer in the Evening have given the Baroque the thumbs up too:
''Reopened again this time seems a lot better rib eye steaks were fantastic probably the best I'd eaten around Ealing area. Clean crisp beer. Autumn ale was nice and wine list looks good even got table service as it was quiet. just needs few more people to find this gem!
'' Went here last night, had a good pint of Deuchar's autumn beer (Mellow Yellow perhaps). Good number of beers on tap (though only two ales), and a large selection of wines. Food is relatively cheap for the area, and am looking forward to trying it. They have various deals during the week I believe.

''Kevin the landlord is very friendly and seems keen to make a go of it. Will definitely return.''
27 October 2010