All change for restaurants in Ealing town centre
A businessman who fought to reopen his cafe after it was destroyed in the Ealing riots has closed the shutters - for the last time.
Zak Hussain struggled to get the Green Mango trading again after it suffered serious damage in the 2011 disturbances but eventually succeeded and it reopened in May last year.
Sadly, a year on, the cafe hasn't managed to remain in business - the sign on the window says it's closed until 'further notice'.
Mr Hussain was unavailable for comment.
The old established names of Bella Italia and Cafe Rouge have also both shut their doors.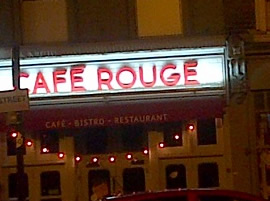 Tragus, the group which operates the two chains is undergoing a company reorganisation closing the smaller branches in a bid to focus on new and bigger ones.
Meanwhile, two new names will soon be appearing in Ealing (near Wagamamas).
The American diner 'Grillshack' - which has one other branch on Beak Street in London and serves up a huge menu of traditional 'stars and stripes' type fodder - is expected to open mid to late September.
Turtle Bay currently has 10 branches - all outside London - and aims to ' capture the Caribbean island vibe by serving up exceptional, authentic dishes in an environment inspired by the love of laid-back living.'
The menu is inspired by 'Beach Shacks & Street Hawkers' and will add something a little different to Ealing.
Turtle Bay will be holding a recruitment open day at the Hilton in Ealing on August 5th -send CVs to Janine@turtlebay.co.uk it's due to open in September.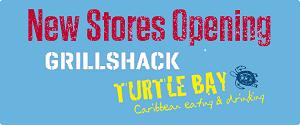 30th July 2014