Chinese restaurant on Bond Street to be replaced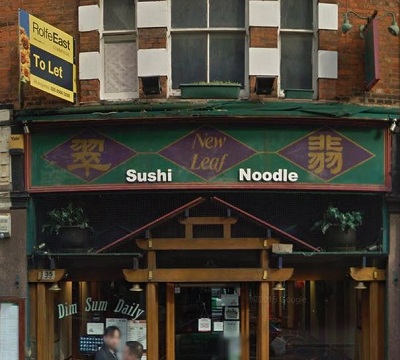 A Chinese restaurant which described itself as one of Ealing's oldest might be turning Sicillian.

New Leaf on Bond Street opened in 1972 and for many years was owned by the same family. Whilst it changed hands the name remained - but not for much longer.
Ealing Council has received a licensing application from 'Isabella's Kitchen' which will take over from New Leaf.
The applicant is Nicoleta Cornetchi and it's been described as a 'Sicillian' restaurant.
Trading hours (if approved) would be Monday - Saturday 08.00-00.30 and Sunday 08.00-00.00, selling alcohol:Monday- Saturday 10.00-00.00 Sunday 11.00-23.30 Late night refreshment hours: Monday - Saturday 23.00-00.00 Sunday 23.00-23.30.
Consultation is open until next Monday (11/07/2016)
Another restaurant called 'The Smokecottage' has also applied for a licence.
This one would be based at 42 South Ealing Road and is described as a British/French Restaurant.
Applicant Cristina Lonescu wants permission to open Monday to Sunday 11:00 to 23.00 selling alcohol: Monday to Sunday 11:00 to 22.30
Consultation is open until 26th July,
5th July 2016