New group will be meeting in January
Related Links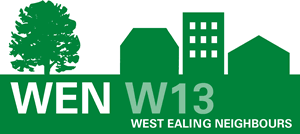 iF you have an event you would like to publicise email editor@ealingtoday.co.uk
Participate
Sign up for our free newsletter
Comment on this story on the
Looking for something new to do in the New Year?
We have been busy setting up a reading group in West Ealing for local readers. Everybody is welcome, and it is a great way to meet like minded people. Why not come along to talk about the books you have read, and the books you want to read?
When and where do WEN reading group meet?
In The Drayton Court Pub at 7.30pm on the last Tuesday of the month, with the first meeting on the 26th January 2010.
Which book will be discussed?
January 26th: Water for Elephants by Sara Gruen.
A historical novel with great reviews; set during the Great Depression, it is the riveting story of a young man pushed by fate to enter the circus, where he encounters adventure, love and (possibly) murder.
Where can I get the book from?
West Ealing Library has a stock of the novel especially for the club, so pop in and borrow a copy; if you have not seen the library since the refurbishment you are in for a pleasant surprise - and what better way to relax after the holiday period than settling down with a good book from the library?
Anything else?
A book has already been selected for February, so that West Ealing Library can order in advance, but after that it is up to the group to select what they would like to read, so bring your ideas to the first meeting too.
Please register your interest to Sarah at WENreadinggroup@live.co.uk
Happy reading!
December 22nd,2009