Rainbow captured by Ealing schoolgirl
This strange seasonal weather of hot temperatures and torrential downpours has a slight bonus.
Yesterday west London saw a rather amazing rainbow.
It was captured (near Ealing Common) by budding photographer, 12-year-old Priya Suji, who has shared her photos with us.
Rather nice too don't you think?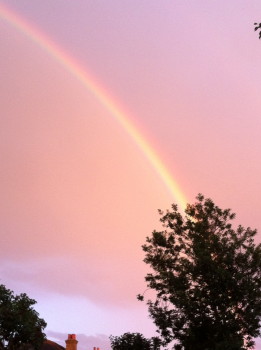 If you have any images of Ealing you would like to share please send to editor@ealingtoday.co.uk
30th July 2013