Questors latest production for eight shows only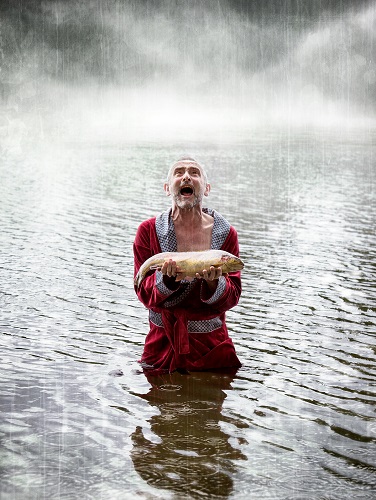 A heartrendingly beautiful play by Australian playwright Andrew Bovell When the Rain Stops Falling comes to The Questors Theatre, Ealing from 22nd September for eight performances only.
In a claustrophobic flat in London in 1965 Henry Law declares he has visions of the future – one day fish will fall from the sky and the earth become a sea. In the Australian desert in 2039, in a world ravaged by climate change, a fish falls from the sky landing at the feet of Henry's descendent Gabriel York.
In the intervening years and generations, seven characters must confront the mysteries of the past before it destroys their futures.
Scott Drummond, the director marvels at the beauty of Bovell's writing. The playwright, most famous perhaps for the film Lantana, does not shy away from interweaving storylines, complex structures or ambitious staging.
Drummond says "It is a play for our times. It's a piece about family and the actions of one generation impacting on the next and the next after that.
It's interesting to note that climate change is not a topic of the play – it's simply an accepted part of the future world the characters have inherited from their forbears. It's a background and metaphor for the much more personal traumas handed down from one generation to the next."
Book now for a challenging and beautiful piece of home at The Questors, Ealing's Theatre.
22nd, 23rd, 26th, 27th, 28th, 29th & 30th September at 7:45pm
24th September at 2:30pm
Full details and online booking: www.questors.org.uk
Box Office: 020 8567 5184
5th September 2017