Playing back-to-back using puppetry and visual story-telling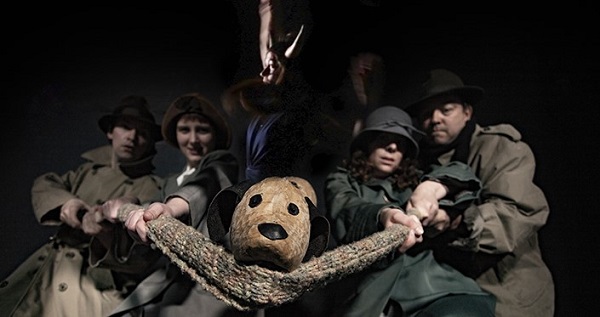 October 9, 2019
The Questors present The Dog & the Scarf by David Hovatter, Ariadne & the Monsters by Sara Page and Tim Fletcher.
Power, loss and companionship: this visceral, immersive double bill explores two unique journeys, grappling with distinctly similiar themes. Both tales depict the dark truths one must overcome and the happiness that can be found, even when hope seems distant.
The Dog & the Scarf uses puppetry and visual storytelling to tell the tale of one dog's love for his owners. He shows this love by bringing his master the scarf his wife lovingly knitted for him, being rewarded with a kind pat on the head. This means the whole world to him. Nothing, no distance or hateful regime can stop the dog from his daily task. Because all he knows is trust and love.
Ariadne & the Monsters is a fresh adaptation of the classic Greek myth Theseus and the Minotaur. It uses physical theatre, dance, spoken word and songs to tell this legendary tale. Focusing on five major characters of the story, it will explore themes of blame, fate, responsibility and power.
Suitable for ages 12+.
In the Studio at The Questors Theatre, Mattock Lane, Ealing W5 5BQ
11, 12, 15, 16, 17, 18, 19 Oct at 7:45pm, 13 Oct at 2:30pm.
Prices £7-18 with opening night tickets £8 (50% off).
Full details and online booking
Box Office: 020 8567 5184