Theatre company has received the royal seal of approval in Monaco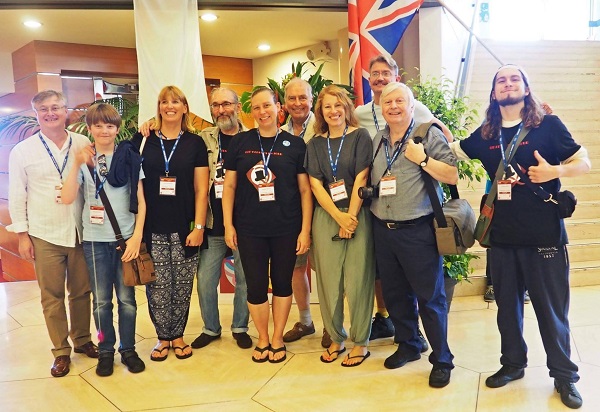 (Photographs courtesy of The Questors theatre)
Ealing's theatre company Questors were chosen to open the Mondial du Theatre 2017, an international festival of amateur theatre featuring performers from twenty-four nations.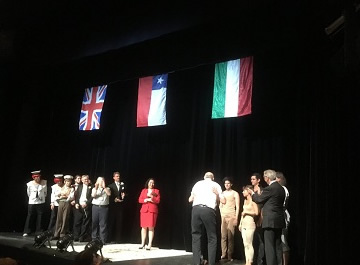 The Questors performance of Red Peppers, a classic Noel Coward play, depicts the backstage life of variety performers in the 1930s and was given an enthusiastic reception by a packed audience when it opened the festival this week. The following day, without any advance publicity, Prince Albert arrived at the Theatre des Varietes to see the show for himself.
After the performance he spent several minutes chatting with the cast and crew. He told them that the production was "fantastic" and said the performers were "very talented". He had a special word for the youngest member of the cast, 12-year-old Quinn Goodliffe, who is a member of Questors Youth Theatre.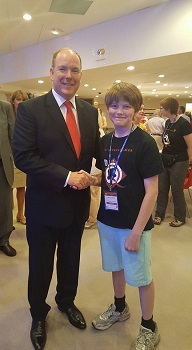 Director Peter Gould ( pictured below) says the royal endorsement has capped a memorable visit to Monaco.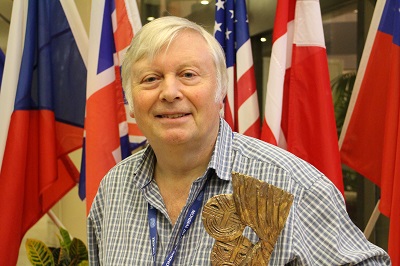 "We knew something was up when the start of our show was delayed without explanation. Then security people arrived, and moments later Prince Albert walked in with the royal party," he says. "It was a huge honour for The Questors, not just to open the festival, but to be selected for a royal visit. After the show, Prince Albert met the cast and crew, and he told us how much he enjoyed the performance."
Following their public performances of Red Peppers, the Ealing team entertained their international colleagues offstage with a song and dance medley of UK entries to the Eurovision Song Contest. In keeping with the British theme of the evening, the audience was served scones with clotted cream and strawberry jam, which disappeared very quickly.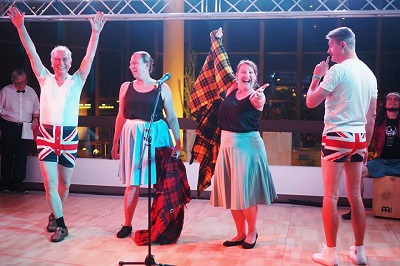 Away from the theatre, the Red Peppers team have made the most of opportunities to soak up the Riviera sunshine, strolling around the harbour with its luxury yachts, and spotting the exotic cars that seem to endlessly cruise around the Formula One street circuit.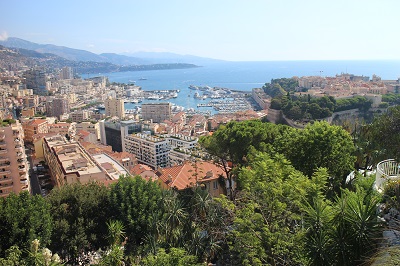 "It has been an amazing experience," says Peter Gould. "Not just to visit Monaco and meet Prince Albert, but to engage in a debate with amateur theatre groups from all over the world. It makes you realise that theatre is an international language as well as a shared passion."
August 29, 2017