Pugnacious Ealing North MP 'leaves the ring undefeated'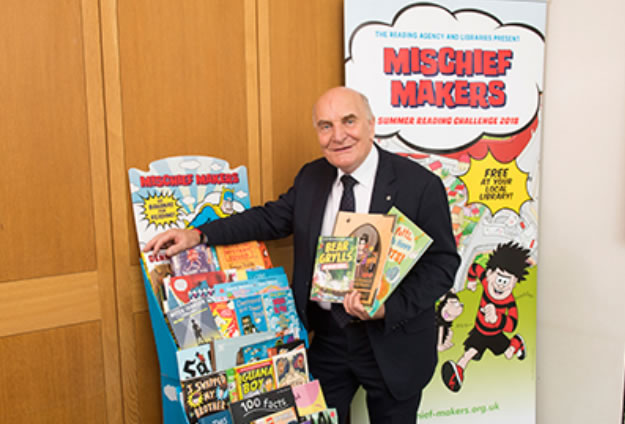 Steve Pound MP
Ealing North MP Steve Pound is not going to contest his seat at the next election.
Steve told EalingToday.co.uk, "It was my birthday on the 3rd July and it takes a truly exceptional politician to perform at the highest level into their '70s.
"Sadly I have had to conclude that I am not that person.
"At least I leave the ring undefeated!"
The Labour Party in Ealing said in a tweet, "The legend that is Stephen Pound MP will be standing down at the next election. Ealing Labour would like to thank him for the tremendous service given to our community, and many within the community will miss him greatly. Sending you the warmest wishes for the future Steve."
Labour colleague, Ealing Central and Acton MP, Rupa Huq, paid tribute on twitter saying:
''Steve Pound won Ealing North from Harry Greenaway in 1997 when Tory majority was 15,000. He's solidified ever since so Pitshanger, Cleveland, Northolt, Greenford, Perivale often say they don't vote Labour they vote Steve. He'll be missed in Parliament and on patch.''
Labour have recently asked all sitting MPs to indicate whether they intend to contest their seat in readiness for the possibility of a snap general election. Neighbouring MP Virendra Sharma recently confirmed his intention to put himself forward as the candidate even though he was the subject of a vote of no confidence from his constituency party recently.
71-year-old Mr Pound, a former boxer, bus conductor and merchant seaman as well as playing for Hanwell Town had been a popular constituency MP and had admirers across the political spectrum.
He served as a councillor on Ealing Council from 1982 to 1998 representing Elthorne and Hobbayne ward becoming MP for Ealing North in 1997. He never served as a minister but was a PPS on two occasions both times standing down on an issue of principle. He was shadow minister for Northern Ireland under Ed Miliband's leadership of the party and served on the Northern Ireland Affairs Committee between 1997 and 2010.
He is Vice President of Greenford and District Scouts and the 2nd Northolt Scout Group, Vice President of the Greenford Branch of the Royal British Legion, Patron of Hanwell Town Football Club and of Home Start Ealing. He an active member of the Rotary Club of Greenford and is a Mass reader at his church, Our Lady and St. Joseph, in Hanwell.
A Hanwell resident since 1977, he is married with two children and is a season ticket holder at Fulham FC. Apart from football his hobby is collecting comics.
July 9, 2019