It seems we have one in the Ealing North Labour MP Steve Pound
Related Links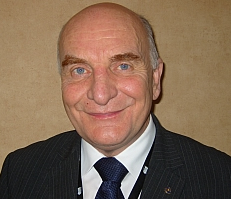 Ealing North Labour MP Steve Pound breathed a sigh of relief after lie-detector test
Participate
Sign up for our free newsletter
Comment on this story on the
Local MP Steve Pound has revealed he has 'frequently' been offered bribes by constituents to fiddle housing allocations and help with school admissions.
He says that on "about ten" occasions over the last decade, residents have offered him cash - sums ranging from £50 to £200 - to bend the rules but he has never taken advantage of such offers.
The Ealing North MP was answering direct questions after volunteering to take part in a lie detecter test for BBC Radio 4.

He was attached to a machine and asked three questions:

Have you ever discussed with a fellow MP that Labour leader Ed Miliband was not the right man for the job?
Have you ever submitted expenses which you knew were outside the parliamentary rules?
Have you ever been offered any favours or fee to break the rules of the UK?
The polygraph (lie-detector) machine measures heart rate, variations in voice, increased levels of sweat and blood pressure, to determine whether somebody is lying or not.
The 63 year old answered no to each of the questions and he wasn't lying.
Read all about it here
Mr Pound admitted being wired up to the monitor was a nerve wracking experience but would like to see politicians, journalists and bankers regularly quizzed while hooked up to the machine.
Do you think polygraphs be more widely used?
1st September 2011