New pottery classes on Saturday afternoons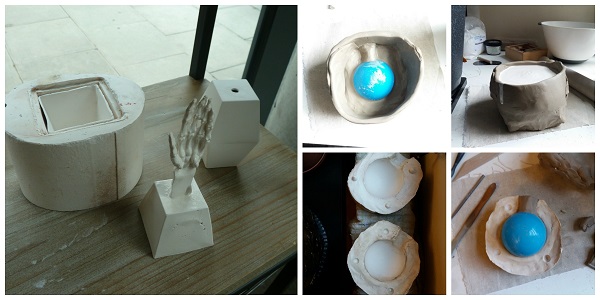 Saturday afternoons between 2 and 4pm at the Orchard Cafe you can hear the satisfying thumping and moulding of clay as Corinne leads the class in pottery without a wheel.
We're making moulds at the moment meaning that we will know how to produce multiple shapes of the same design and create bigger, more intricate ceramic works of art. We have spare moulds so it is not too late for you to join in the fun and see where your creativity takes you.
It's in your hands as the image suggests! Boxes and Vases are next. Classes are suitable for anyone aged 8 and above.
Details of all the courses including prices are on the OPEN website.
September 20 2017