Residents share fond memories of 'community legends' Ash and Bharti who have retired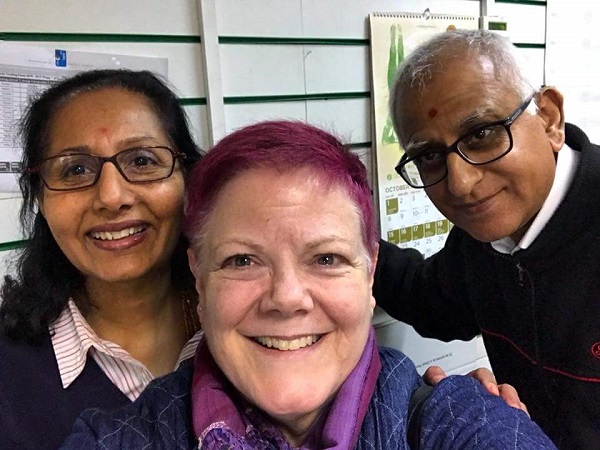 (pic credit Gwen Coventry Page)
South Ealing Post Office has temporarily shut for refurbishment but locals have been shocked to hear it has also heralded the end of an era.
Postal franchise owners Ash and Bharti have been serving the community for well over 30 years and this week finally retired.
The news has been met with an outpouring of fond memories on the local social media Facebook pages.
Gwen Coventry Page ( pictured with Bharti and ASH above) said, '' I popped in to say thank you & farewell which ended in tears, hugs, being ushered into the hallowed sanctum behind the locked door & security glass to carry on our leave taking. Ash & Bharti- you will be missed! Bharti & I were so teary that I left without realising I have no way to get this photo to her. Hoping that somehow she sees it. End of an era in South Ealing.''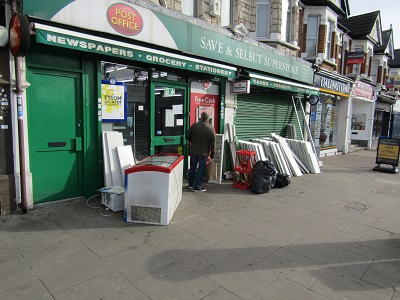 (pic credit: Mark Raymond)
Many others have joined the heartfelt tributes and say Ash and Bharti will be remembered fondly as a lovely, friendly, chatty and very hard working couple who were always happy to help and were 'stalwarts' of the community.
Ward councillor, Jon Ball , described them as: ''Familiar faces at the heart of the South Ealing community for so many years who will be much missed.''
South Ealing locals, Virginia and Martin Offiah have sent a good luck message:

Dear Ash & Bharti, Good luck in your new adventures We will miss your faces! You've always given us wonderful customer service
Keep smiling !
Virginia & Martin
It's believed the popular couple are moving from the area to be closer to their family.
The Post Office say they will be opening a 'newly modernised service' with extended hours ( including all day Saturday and Sunday) on Friday 17 Novembe.,
Peter Wilkinson, Post Office Area Manager said: "We are making it easier for customers to get their cash, send and collect their mail and do their banking because we know how important these services are to local residents."
He added: "We are confident that this vibrant new-style Post Office at the heart of the local community will meet customer needs. This modernisation is part of a major investment programme, the largest in the history of the Post Office."
2nd November 2017