Nigel Porteous caused life changing injuries in unprovoked drunken assault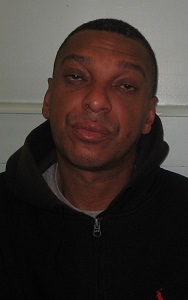 A man from Northolt has been jailed for nearly seven years after smashing a glass in a man's face during an unprovoked attacked at a flat in Dickens Yard in Ealing.

Nigel Porteous, 49, of Thirsk Close, Northolt was sentenced at Isleworth Crown Court on Monday, 18 January after pleading guilty to wounding with intent to do grievous bodily harm on 14 December 2015.

On 14 November 2015, at around 15:00hrs, Porteous was drinking in a flat in Dickens Yard on Longfield Avenue in Ealing with a 45-year-old man. During the afternoon, and for no apparent reason, Porteous pushed a glass into the man's face causing a severe cut to his eyelid and cheek.

Police were called and attended the venue where Porteous was found to be drunk. He was arrested on suspicion of wounding with intent to do grievous bodily harm.

The injured man was taken to hospital where he required surgery on his eye and may now lose the sight in his eye.

Detective Constable Steven Constable, from Ealing CID, said: "Porteous viciously attacked his victim and caused significant life changing injuries. The victim showed great bravery in providing the evidence required for this man to be brought to justice. This sentence illustrates that society is unwilling to accept this abhorrent behaviour. Police will work tirelessly to protect vulnerable victims and prosecute those responsible for causing them harm."

January 26th 2016