Business properties in W13 searched
Fifty police officers were involved in a major drugs operation in West Ealing yesterday.
Six people were arrested for possession with intent to supply illegal drugs, one for possession of Class A Drugs, one person was arrested for being on warrant.
Chignell Place just off Uxbridge Road - was sealed just after 4pm as officers executed three search warrants at business premises.
Police found 95 bags of the Class C drug khat in one venue, 35 bags and seven wraps of Class A drugs in a second location and at the third premises found 69 bags of Class C Khat and a large sack full of Khat.
.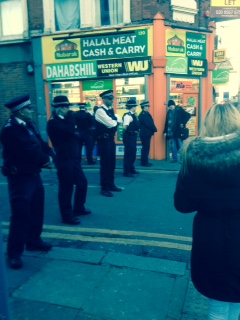 Police say the warrants were obtained under The Misuse of Drugs Act as a result of investigations by Ealing Police's Problem Solving Team who have responded to local community concerns over drugs and anti-social behaviour associated with drug usage.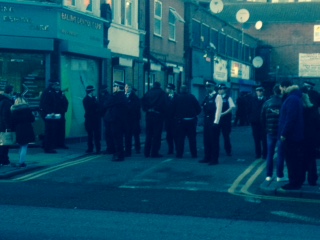 Police have been conducting plain clothed and uniform operations in the area over recent weeks and are working with the Ealing Council , Licensing and The Border Agency to ensure that there is long term and sustainable problem solving.
Last week police conducted plain clothes proactive work using a drug sniffer dog, and another four people were arrested for possession with intent to supply cannabis, two men were arrested for possession of cannabis, and three for theft related offences.
Seven local off licences were visted in the West Ealing area and six were issued fixed penalty notices for selling alcohol to the underage.
Ten people were issued orders to disperse from the area last weekend, who had previously been linked to assault with injury and anti-social behaviour.
The team conducted a crime prevention stall in West Ealing and plan to hold similar stalls to advise about personal safety and theft in the area.
There are additional patrols in the area to provide reassurance and to inform the local community of what action has been taken.

Inspector Andrew Deane, who is in charge of the Problem Solving team said:
'''We have been told by the local community that they are concerned about drug dealing and anti-social behaviour in Ealing. The action taken by police and partners today is intended to address these concerns by bring offenders to justice and by disrupting individuals who come into the area to obtain drugs'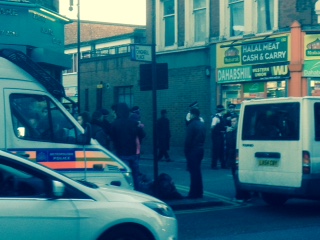 20th January 2015