Another crash on the Uxbridge Road last night
A police car responding to an emergency call crashed on the Uxbridge Road in Hanwell last night.
The accident happened around 6pm near the Hanwell Conservative Club. The driver lost control and collided with another car and a road sign. A police officer, was taken to hospital suffering non-life threatening injuries.

It's the latest incident involving police cars on emergency call out - last month one crashed near Ealing hospital and in another accident a woman had a lucky escape after a car being pursued by police crashed into her house.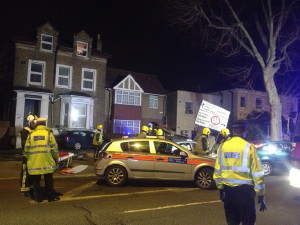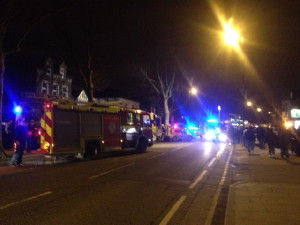 (images courtesy of Viv Ellis)
15th February 2013