Luckily nobody injured after various items thrown from roof of building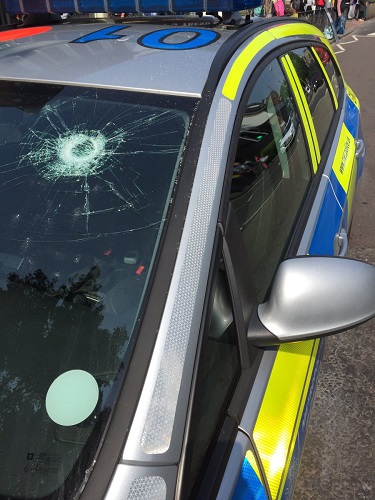 (all photos courtesy Jon Ball)
The windscreen of a police car was smashed after youths were reported throwing items of the roof of a building in Ealing Broadway.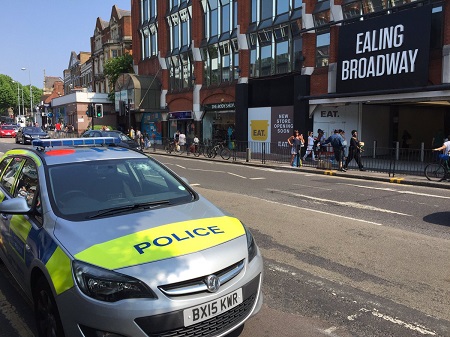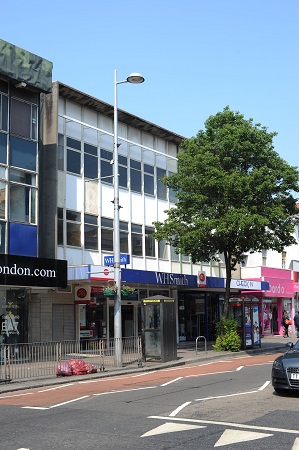 Councillor Jon Ball tweeted the above images yesterday afternoon saying '' Police car windscreen smashed by bottles thrown from Ealing WH Smiths roof.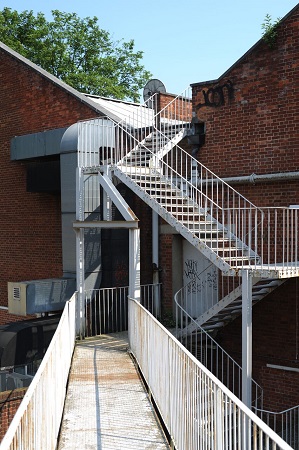 Youths are thought to have gained access to the roof above W H Smiths
Councillor Ball told us:
'' This is a shocking incident. Someone could have been killed or seriously injured either directly by a bottle being thrown from that height or as a result of a collision due to a car windscreen being hit. The gate from Haven Place to the rear of WH Smiths and other buildings should be kept securely locked so that people can't access the rooftops to commit these type of acts.''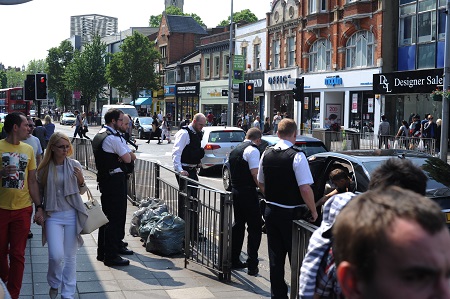 Police say they were called to the Broadway, W5 at 14:19hrs ( Sunday, 5 June) following reports of youths throwing items at members of the public from a roof.

Officers attended and a marked police car was struck by a glass bottle and other objects smashing the windscreen.

No officers were injured in this incident. A full search of the roof area was carried out. No arrests have been made at this time.

Enquiries are ongoing regarding this incident, including the items thrown at members of the public.
Police say no members of the public were injured.
6th June 2016 (updated)