Work underway on Stephen Poliakoff's new 50's TV drama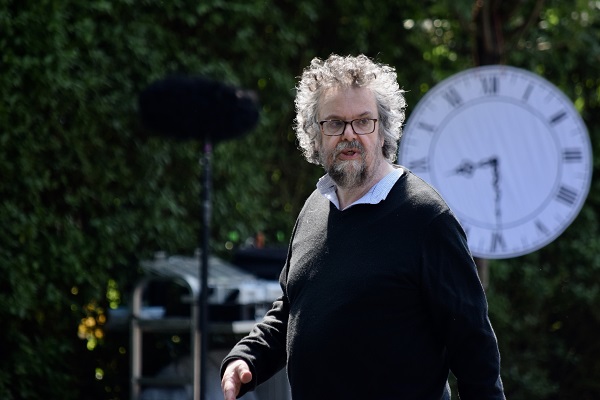 ( Stephen Poliakoff pic © Liz Jenner)
The stars have been out in Pitshanger this week as filming gets underway for award winning director, Stephen Poliakoff's new BBC drama, ' Summer of Rockets' made by Little Island Productions.
The 6-part series is set in the UK in 1958 and centres around a Russion born Jewish inventor of hearing aids who is approached by MI5 to provide information on his friends.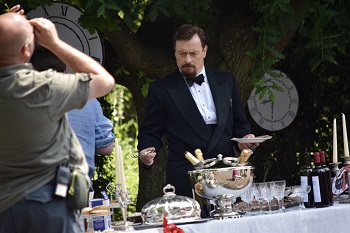 (Toby Stephens pic © Liz Jenner)
The star studded cast includes Kelley Hawes, Toby Stephens, Linus Roache and Timothy Spall who has said: ''I'm utterly delighted to be working with Stephen for the third time. As ever, the scripts are wonderful, the story is completely original and totally compelling and surprising, as is the gallery of fascinating characters. Stephen has assembled a fantastic cast as he always does. A few of whom I have worked with in the past, I'm greatly looking forward to being part of this wonderful and unique television drama."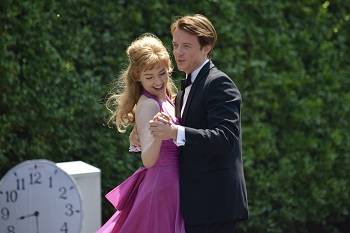 ( Lily Sacofsky pic © Liz Jenner)

They work alongside Lily Sacofsky, Lucy Cohu, Gary Beadle and Mark Bonnar.

(Lucy Cohu & Gary Beadle ©Liz Jenner)

Filming has been taking place of garden party scenes around Vivian Green, The Brentham Club and Holyoake Walk and residents were contacted in advance about the potential disruption they may face.

Because it's a period drama and exterior shots are being filmed all local cars have been moved and road closures put in place.
'Summer of Rockets' will be 6 hour long episodes on BBC2 - but no transmission date has been announced yet.

©Liz Jenner
23 May 2018