Restoration project nearing completion and opening date announced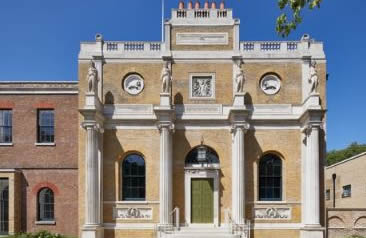 Ealing's Pitzhanger Manor & Gallery, will re-open to the public on 16 March 2019 following a three-year, £12 million conservation and restoration project.
The Grade-I listed country home of visionary British architect Sir John Soane (1753-1837), built between 1800 and 1804 (in then-rural Ealing) is being returned to Soane's original design.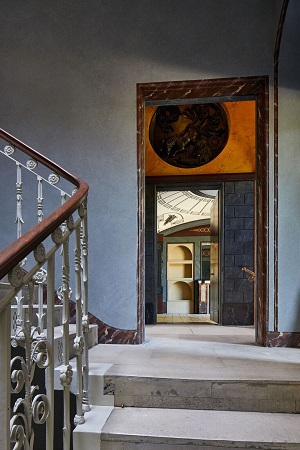 The adjoining Gallery built in the 1930s, is being upgraded and will stage three major exhibitions a year, featuring the work of contemporary artists, architects and designers,shining a new light on Soane's legacy.
Influential sculptor, Anish Kapoor, will launch Pitzhanger Gallery's exhibitions programme. The exhibition will feature a series of sculptures that invite dialogue between the work, the architecture and the viewer. Kapoor's use of material and form will echo Soane's complex use of mirrors and light to multiply and dissolve space.
Clare Gough, Director of Pitzhanger Manor & Gallery Trust said: "We are delighted to reveal for the first time in over 150 years Pitzhanger as designed by Soane, bringing this building back to life to engage and inspire visitors. Anish Kapoor's exhibition will enable the public to look at Soane and his influence in a new light.We look forward to establishing Pitzhanger as an inspiring destination for heritage, culture and art."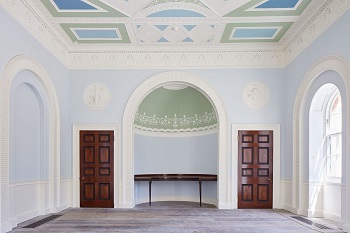 The restoration project, led by architects Jestico + Whiles with the support of heritage experts Julian Harrap Architects, has removed later architectural additions and extensions to reveal, for the first time in over 150 years,a restored Pitzhanger faithful to Soane's vision. Soane's building has been conserved and key structural and decorative elements of his design have been reinstated. The project has also reunited the building with its former parkland, the recently renovated Walpole Park.
On reopening in March 2019, every part of the Manor will be open to the public for the first time in its history, with the addition of Soane's Kitchen, a contemporary café-restaurant, built within Soane's walled kitchen garden.
The initiative to revitalise Pitzhanger was conceived by Ealing Council and Pitzhanger Manor & Gallery Trust was established in 2012 to work alongside the Council on the conservation project with the aim of establishing Pitzhanger as a destination for heritage and culture.
Councillor Julian Bell, Leader of Ealing Council said, "Pitzhanger Manor is the crown jewel of Ealing's heritage. This ambitious restoration project is realising the building's full historical impact by returning it to Soane's original vision of a villa in a beautiful landscape.We are proud to have initiated and supported this transformational project, which is at the heart of plans to build on our fantastic cultural heritage and ensure Ealing is a great destination for tourists and visitors from near and far.''
December 6, 2018