World Car Free Day takes place in September and residents encouraged to take part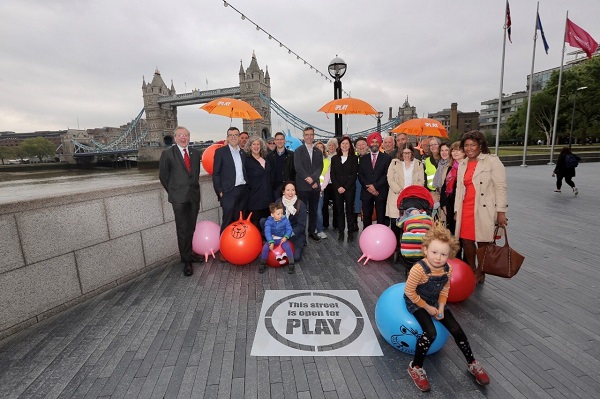 Ealing's one of the boroughs that's signed up to a pledge to encourage more play streets as part of a new global environmental scheme.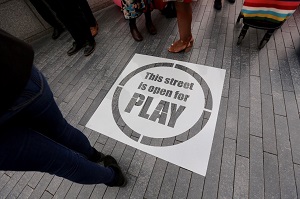 It's hoped at least 200 streets across the capital will be transformed into temporary play spaces on Sunday 22nd September, which is World Car Free Day.
Play streets are resident-organised events where neighbours on a road agree together to close their street temporarily, but regularly, to through traffic. This allows children to play, while adults watch and get to know each other better over a cup of tea. They are already happening all over London and further afield – and offer an easy way for people to participate in World Car Free Day.
The charity, London Play, has been leading the capital's play street revival for the past decade and Transport for London is providing funding that will enable it to help more Londoners to trial play streets on Car Free Day.
Anyone who wants to see their street become a play space on Car Free Day will need to consult their neighbours and apply to their local council well in advance of the day.
Applying is free and London Play can help by advising on the process; supporting with materials for promoting and consulting on play streets; and for early applicants, providing play equipment to kick start the fun.
Additionally, all streets taking part will go into a prize draw to win an on street go kart building session.
Paul Hocker, director of London Play said: "For 364 days a year the car is king in the capital, but on September 22nd it's all change. Car Free Day brings clean air, community fun and play on the street to London. The response from people last year to get involved was overwhelming. London Play expects to be overwhelmed again this year and we can't wait."
The Mayor of London has also committed to work with boroughs and community organisations to deliver the biggest Car Free Day London has ever seen - much larger than what other cities have managed to achieve so far.
Will Norman, London's Walking and Cycling Commissioner, said, "I'm really pleased that our support for London Play will help people swap their car-dominated roads for play streets on World Car Free Day."Transforming neighbourhoods gives Londoners the opportunity to get to know their neighbours, strengthening their community. It will also help build on our work to reduce reliance on cars and clean up our toxic air."
Those interested in turning their street into a play space on Car Free Day should get in touch with London Play via info@londonplay.org.uk or call 0203 384 8510.
8 May 2019