Raising funds for new youth club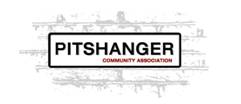 It doesn't matter whether you are 2 or 102 or even if you have never run before – all men, women, children, buggies and dogs are welcome at the annual Pitshanger Fun Run at Pitshanger Park, Ealing W5 on Sunday 9th May at 11am.
Starting outside the gates of North Ealing School on Pitshanger Lane, entrants can participate in a 2.5k division for walkers, dogs and children whilst runners over 13 years of age can take part in a 5k race.
To take part, all entrants should pre-register with Fit For Sport before 5pm on Friday May 7th by emailing enquiries@fitforsport.co.uk or by calling 0845 456 3233. Entry costs £10 for an individual, £20 for a family or £35 for a maximum team of six.
The event is organised by Fit For Sport and the Pitshanger Community Association to help raise funds for Fast Forward, a youth initiative to start a new youth club in the Pitshanger area. Now in its 6th year, the event has increased in size year on year and last year attracted 300 entrants, helping to raise £2,000 towards its worthwhile cause.
Prizes will be awarded for the 1st, 2nd and 3rd place winners in both races with additional prizes for the under 13s, under 10s and under 7s and a medal for every participant. But it really is the taking part that counts so make sure that you don't miss out in this good natured, fun, family and community event.
For further information, please contact Beth Gregory on 020 8933 9343, 07949 081 183 or email beth@bigpr.uk.com
April 27th 2010