Work in Pitshanger Lane enters second phase
The £600,000 scheme to improve Pitshanger Lane is now into its second and final phase and due for completion next month.
Local resident and artist Basil Wynbergen (website here : http://atelierbw.co.uk/) has been charting the progress and sent Ealing Today.co.uk these atmospheric images of the Pitshanger Lane and the men at work there.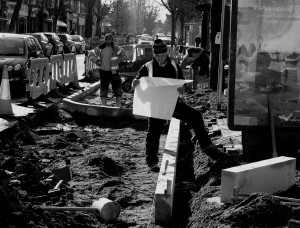 .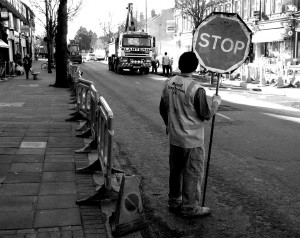 Have you any photos you would like to share? Send then to editor@ealingtoday.co.uk
March 21st,2010