Local traders are at the very heart of the community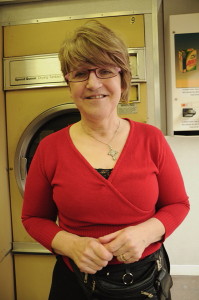 Margaret from the launderette
I love the range of shops. It is a very nice community, everyone is lovely. I know all the faces because they all come in here.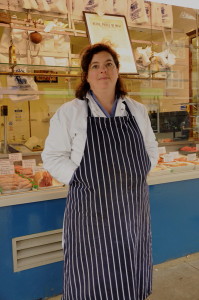 Tiffany, McCreadies butcher
There is an amazing community feel. It is really friendly. People here really care for their local shops. There is always lots going on, lots of local events. We just gave all our customers whiskey and haggis, and had a bagpiper here, for Burn's night. We try to do something every month and there are big things like Light Up the Lane, too. It is great to have Pitshanger Pictures nearby, too.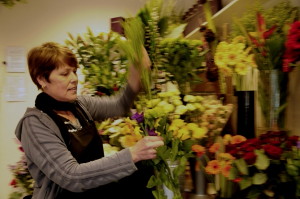 Alison, Old Oak Florist
There is a real community spirit. We love being the official florists for the Brentham May Day parade, all the girls come to get their floral head-dresses and bouquets from us.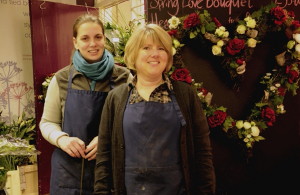 Sue and Segolen, Stems Florist
Everyone knows everyone here. There is a huge sense of community which is very nice. You can't walk down the Lane without seeing someone you know - don't try it in a hurry! It is amazing to have such a village feel within the city, we still have our baker, butcher and fishmonger. It is also great that you can walk to so many things - the park for rugby, tennis, football, bowls and golf. Or St Barnabas for music and film.
Ben, Oscar's Cafe

I have lived in this area for sixteen years and worked at the cafe for one. I think what makes Pitshanger special is that there is a real family feel - amongst the neighbourhood, the schools and the locals.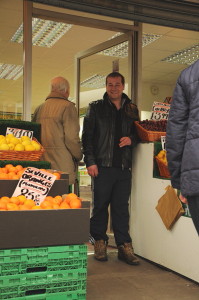 Gary, Charlie's Fruit Bowl
Pitshanger Lane is really unique, with having all the original type of shops - baker, butcher, fishmonger. It has a really villagey feel in the middle of London.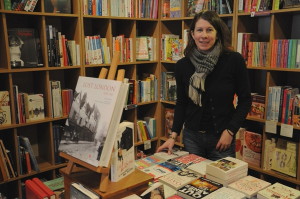 Fiona, Pitshanger Bookshop

People around here really seem to understand they are lucky to have such a great set of shops and that they must "use it or lose it". It is a real village within a city, and Pitshanger people do really support their local traders. They know that if they want to keep the Lane this special, they have to shop here.
12th February 2012