Striking exhibition created after 200 disposable cameras were handed out in May



Bird in the hand: Mohammed Hassan
A special exhibition of photographs of London have gone on display with all sales being ploughed back to help those affected by homelessness.
The photographers in the MyLondon Photo Project exhibition have all experienced homelessness themselves.

In May 100 disposable Fujifilm cameras were handed out to rough sleepers, sofa surfers and other people affected by homelessness at St Paul's Cathedral. Seven days later the cameras were returned and the film developed.
The goal of the MyLondon Photo Project was to focus on what they love about London.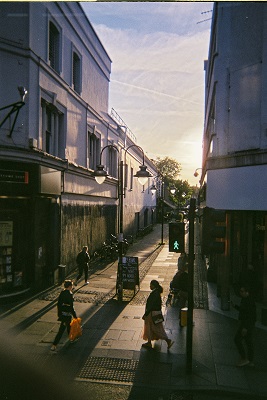 Evening Light:Peter Nathan
The exhibition at Spitalfields Arts Market, Brushfield Street, is running until 16th June and every photo is for sale, earning money for rough sleepers, sofa surfers and other people who have experienced homelessness.
More than 200 other photos are in the exhibition as every participant was asked to choose their best photos to exhibit. Twenty photos were chosen as finalists and are voted on by the public to get a chance of getting into the 2020 MyLondon calendar. The project is now in it's 7th year and participants in the project have earned more than £150,000 from selling their photos and the annual MyLondon calendar.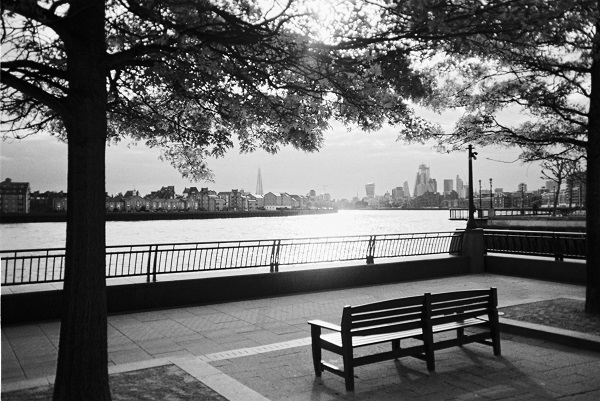 Thames View From Canaray Wharf: Wes Pearcey
The MyLondon Photo Project is run by Cafe Art , a social enterprise. Every photo is for sale and the money raised will go to the photographers and to fund more art projects for people affected by homelessness - getting people into employment.
The Royal Photographic Society has supported the project since 2013 and the executive director Dr Michael Pritchard said: "Café Art has found an innovative way to use photography to support and empower the homeless to change their own lives for the better".
Paul Ryan from Cafe Art said: "The project has been very successful in helping give participants a sense of self worth. By giving them confidence they are able to go further. The project has inspired other projects around the world and we have connected Fujifilm with partner projects in many cities, including Budapest, Sydney, New Orleans and Toronto."
The exhibition runs from Tuesday 11 June to Sunday 16 June in Spitalfields Arts Market from 10am to 5pm. The market is also providing space for artists who have been homeless.
12 June 2019