The Phantom Pig makes an appearance in W13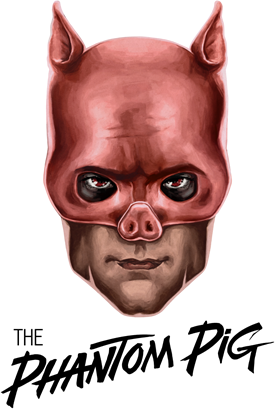 The Phantom Pig - a new pop up fine dining experience - is back and with a six course Winter Tasting Menu launching on Friday 25 November 2016 at The Orchard Cafe, in West Ealing.
Head Chef Vix Rathour - a former University of West London student - and team create an 'experimental and whimsical' six-course tasting menu, using locally sourced and foraged seasonal British produce. Beside the six courses there's homemade sourdough bread with cultured butter and a few mystery snacks before the meal.
The cocktail list has been carefully selected to complement the menu; along with wines, spirits and beers. However, if you have a personal favourite and would like to bring your own bottle, that's ok too.
The menu (heralded by mystery snacks and a prologue) costs £40/head.
Available dates are:
Friday 25 November
Friday 2 December
Friday 9 December
Friday 16 December
Friday 23 December
More details and booking can be found here
The Orchard Cafe,
Singapore Road, W13 0EP
23rd November 2016