Described as, 'tallest, widest, bulkiest, ugliest proposed building Hanwell has ever seen'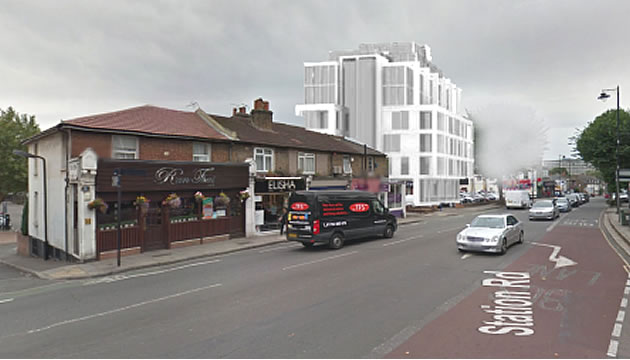 CGI of the building

The "tallest, widest, bulkiest, ugliest proposed building Hanwell has ever seen" has been given the go ahead by Ealing Planning.

At a meeting last night (Wednesday 21 June) the vote to allow the development of 7 three-bed townhouses and a 6 storey block comprising 36 flats on the site of the former Peugeot car showroom on Uxbridge Road went through by one vote.

The above quote was from Cllr Peter Mason who, along with Joanna Camadoo, attended the meeting at the town hall. After the narrow vote result Mr Mason tweeted,

During the meeting he'd spoken about how he thought the development was 'overbearing', 'wholly inappropriate' with a 'detrimental effect' on the area.



One of the main concerns of residents in nearby George Street is that the block will overlook their houses, blocking off natural light. "Why should people have to switch on their lights?" asked Joanne Camadoo, who also told the meeting she thought there was insufficient 'affordable housing' in the plans.

Cllr Jon Ball said the development was too high and would do "unacceptable harm".

After the meeting I met up with some of the dejected residents who told me the block was being advertised in Dubai where the developer is based as a desirable property investment as far back as September 2016

Raj Powar told me "Hanwell is a village, high rise blocks like this do not fit in" adding that he and the other residents were utterly dismayed that the scheme was passed despite 250 objections from the public and just 4 approvals. He also told me that the developers Elemento had a "Phase 2" in preparation and that this development could have "a domino effect" on other sites in Hanwell.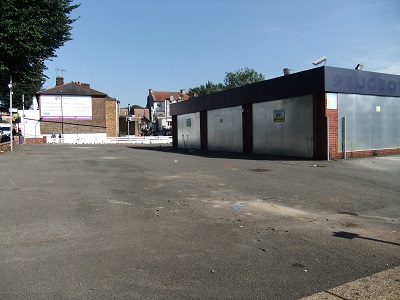 Former Peugeot garage on Uxbridge Road

Ann Molloy added, "My child will not be able to go to the bathroom in his underpants 'cos people in the new block will be able to see him"

Other developments in the pipeline include Lou Hanwell's plans for Hanwell High Street by Lidl, a rumoured plan for Pochpac on Uxbridge Rd by the Viaduct pub plus plans at the site currently occupied by Wickes.

Carolyn Brown from Hanwell Community Forum told me "We support redevelopment of the Peugeot site, but this is wholly inappropriate."

Viv Ellis

June 22, 2017