Smoke from blaze could be seen in central London and beyond
London Fire Brigade have posted an image of the aftermath of the major fire in Perivale on Saturday.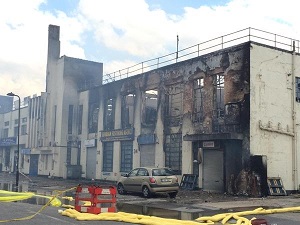 Around 120 firefighters and officers were called out to the warehouse on Wadsworth Rd which contained a number of commercial and factory units.
Around 30 people left the building before the Brigade arrived and there were no reports of any injuries. The blaze gutted the large 75 metre by 75 metre building and at the height of the fire smoke could be seen across the whole of London. Residents were told to close windows and doors because of the smoke.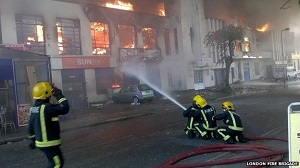 Station Manager Jeff Lisle who was at the scene said:
"Crews worked very hard in extremely difficult conditions to bring this fire under control. Firefighters used aerial ladder platforms to tackle it from numerous vantage points and to prevent the blaze from spreading to neighbouring warehouses.
"Although not in a residential area the smoke from the fire was travelling quite a distance so we advised locals to keep windows and doors shut as a precaution."
Twenty fire engines from stations including Heston, Northolt, Chiswick, Wembley, Park Royal, Ruislip, Ealing, Hammersmith, Willesden and North Kensington were at the scene.
The Brigade was called at 1852 and the fire was under control at 2344. Crews are expected to be at the scene throughout Sunday damping down the fire.
The cause of the fire is under investigation.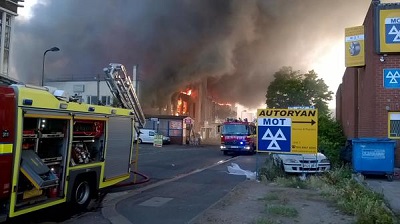 Image from @londonfire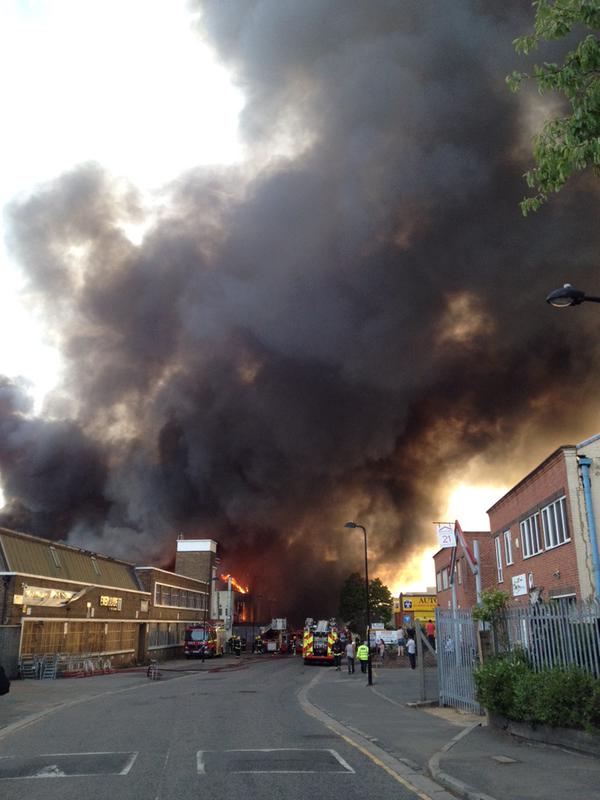 Picture credit London Ambulance @LAS_TacAdvisor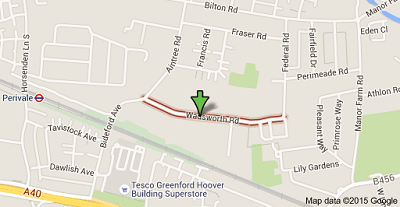 Footage can be viewed (via twitter from Larry Kenny @lkennyroadstar)
5th July 2015