Residents advised to close windows and doors because of smoke
Around 100 firefighters and officers are currently tackling a fire at a warehouse (mixed factory units) on Wadsworth Rd, Perivale.
All of the roof and the first floor is currently alight.
The fire is producing a lot of smoke and the Brigade has advised locals to keep windows and doors shut.
15 fire engines are at the scene including engines from Heston, Northolt, Chiswick, Wembley, Park Royal, Ruislip and Ealing fire stations.
The brigade was called at 1852.
The cause of the fire is not known at this stage.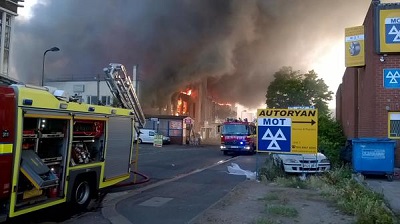 Image from @londonfire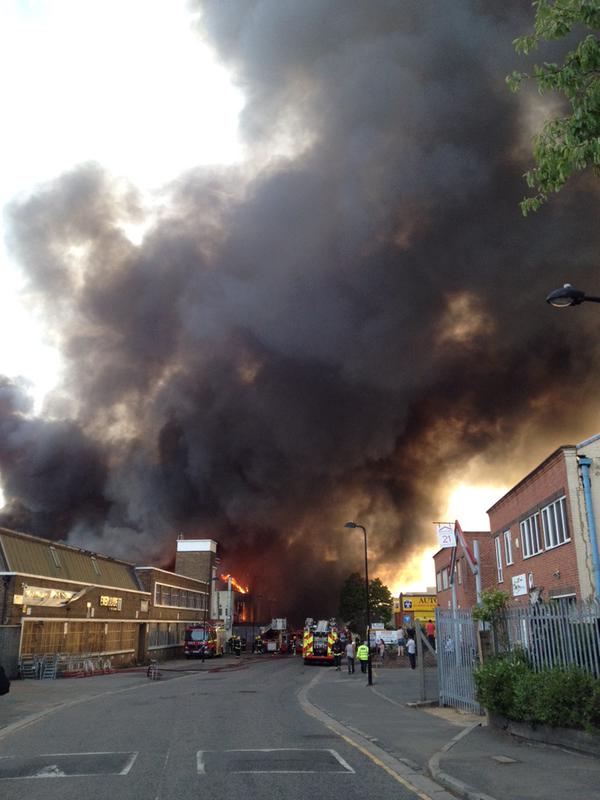 Picture credit London Ambulance @LAS_TacAdvisor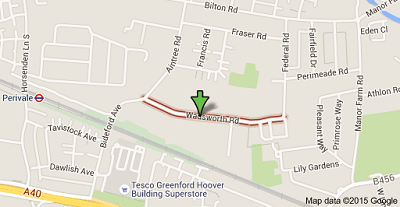 Footage can be viewed (via twitter from Larry Kenny @lkennyroadstar)
London Ambulance Service are also at the scene but say ''It is now confirmed there are currently no patients & we are scaling back our resources to the factory fire.''
More information as we get it and follow @londonfire on twitter.
4th July 2015