19 days of closure in preparation for the forthcoming General Election
Perceval House car park in Ealing town centre will be closed from Sunday 1 to Thursday 19 December, inclusive.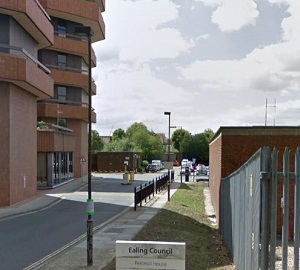 (Perceval House: Google Streetview )
The car park will be used as the count centre for the General Election.
Some parking bays along Longfield Avenue will also be suspended, and signage will be on display to make motorists aware of where these are.
Alternative parking is available at Springbridge Road Car Park, W5 2AB. Weekday charges are £1.00 an hour or £7.00 for a whole day. Saturday charges are £1.00 an hour or £3.00 for the whole day. On Sundays it costs just £1.00 to park for the whole day. It is free to park in this car park after 6pm every day.
Additional town centre parking is also available in on-street pay and display bays and other nearby council car parks including Arden Road Car Park, W13 8RP.
You can see the location and charges of council-owned car parks in the borough online.
The General Election takes place on Thursday 12 December 2019. Every resident who is aged 18 or over and registered to vote can have their say on the constituency Members of Parliament whom they wish to represent them.

Find your polling station
26th November 2019