Outdoor activity equipment will be in Lammas Park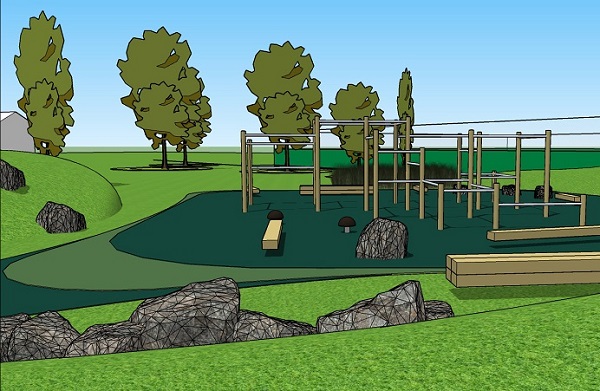 Plans for Parkour facilities in Lammas Park are getting a step closer to reality.
Parkour is developed from military obstacle course training. It involves getting swiftly from one point to another in a challenging environment, without equipment.

The council is planning to create a practical movement zone for all levels of Parkour encouraging personal development whilst maintaining the natural aesthetic of the surrounding park.
An exhibition will be held this weekend ( Saturday 29th February) in Ealing Broadway Shopping Centre with experts from the organisation Parkour Generations to discuss the new facilities - the first of its kind in the borough.

Residents will be able to view and discuss the final design, which the council say has been created following local consultation
Representatives from GLL, one of the borough's leisure providers, will also be present with information about activities and events taking place to help people stay active and healthy.
Councillor Mik Sabiers, cabinet member for environment and highways said: "These Parkour facilities will be a first for the borough and underlines the council's ongoing commitment to invest in and improve facilities for young people.

"The upcoming exhibition at Decathlon Ealing gives residents, and particularly young people, the chance to discuss the look, feel and content of these new facilities.

"We have already gathered the views of hundreds of local people to help shape this project and the facilities have been designed so that they fit into the park visually, with careful landscaping that utilises a range of natural materials such as wood and stone, which will blend the area into the park.

"I encourage everyone who may be interested in Parkour now and in the future to come along to Decathlon on Saturday to find out a bit more about these exciting plans."
It's expected the Parkour facilities will be ready by Autumn this year.

The exhibition takes place at Decathlon, Ealing Broadway Shopping Centre, London W5 5JY on Saturday 29 February 2020 from 12noon – 3pm.
February 25, 2020