CCTV vehicle parks where nobody else allowed
A retired policeman has sent us these pictures of an Ealing Council parking enforcement van on double yellow lines.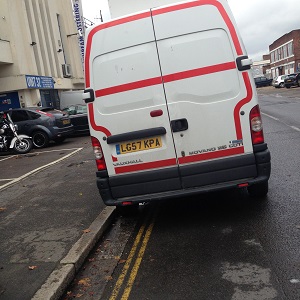 Malcom Cash says he was in Wadsworth Road in Perivale last week (4th October) and saw the van parked 'illegally'.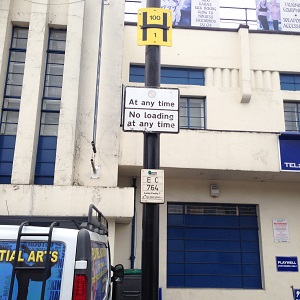 He knocked on the door but got no response and believed the van to be unattended - a breach of conditions laid out under the Traffic Management Act.
Mr Cash says he spoke to nearby businessmen who told him the van was often parked on the double yellows. They told him the road wasn't that busy and what was needed was extra parking for their customers not restrictions and penalties.
Under the traffic Management Act, local authorities may park in certain restricted areas for emergency purposes.
Mr Cash says he saw no evidence of an emergency and believed there was other parking available on the road.
A council spokesperson told us: ''This is one of our CCTV enforcement vehicles and Wadsworth Road is a location we enforce. When enforcing in these vans the driver needs to sit in the rear of the van so it would appear unattended.
''We do ask our drivers, whenever possible, to park their vehicle in accordance with the restrictions in place but at certain locations to enable enforcement this is not always possible.
''There is an exemption with the traffic order to permit this manner of parking.''
9th October 2013