Union accuse SERCO of 'behaving like Scrooge' over threatened redundancies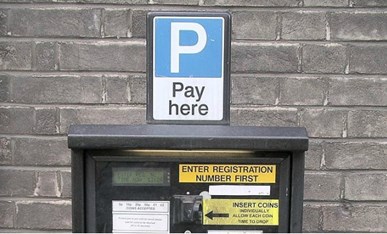 Ealing Council is being asked to intervene to save the jobs of parking enforcement officers who will face redundancy in the New Year.
Serco, who took over the contract in April, has announced that it intends to axe eight of the 60 jobs in early January.
Unite, the UK and Ireland's largest union, says all 60 workers have been placed at risk and accuse Serco of failing to meaningfully consult. Unite want an urgent meeting with the the council and will be asking them to directly intervene.
Unite regional officer Clare Keogh said: 'Serco is behaving like the worst type of Scrooge employer, by announcing job losses just before Christmas.
'Our members feel like Christmas is cancelled as their jobs are hanging by a thread.
'Our members perform a vital role in ensuring transport in Ealing is kept moving while bringing in vital income for the council, they deserve to be treated better than this.
'Unite will be seeking an urgent meeting with Ealing council to ensure they step in and bring Serco to heel.
'Unite will leave no stone unturned in defence of our members and if the threat of job losses is not immediately removed, it will begin balloting immediately for industrial action."
Terry Prince, Serco's Parking Director, said, "We are undertaking a consultation process with employees on our Ealing parking contract which will complete in January. This may result in a reduction in eight roles from the current team of just over 60, and we will be looking for redeployment opportunities within Serco for anybody who does not secure a role in the new structure."
An Ealing Council spokesperson said,"Serco has advised the council that they are carrying out a restructure, of which part of the process is to inform all staff affected that they may be subject to redundancy.
"While it is not appropriate for the council to intervene in its contractors' employment matters, it is our understanding that Serco is looking at redeployment opportunities for any staff not successful in the new structure."
11 December 2019