Parkers in Northfields will shut in April due to owner's retirement
There's been a shocked reaction to the news that Parkers, Ealing's oldest and much-loved traditional bakery, will close in April.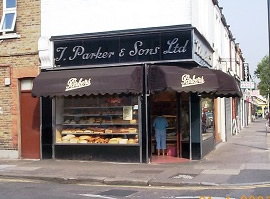 The shop was originally in West Ealing ( where the Santander bank now is - which is also closing) and has been serving since 1913 and has garnered a loyal following in Northfields Avenue over the years, with many regular customers refusing to buy bread, cakes and pastries anywhere else.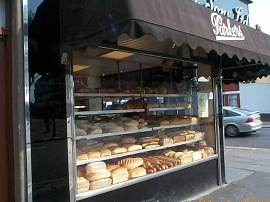 Owner and Director Brian Davis is retiring from the business after nearly 50 years at the helm and will be closing its doors for the last time on Saturday 20 April.
Brian says,"This decision is a result of many months of consideration and follows a life-affirming health scare I suffered in 2017.
"Parkers has been an important part of my life for almost half a century, but with my 70th birthday just around the corner, I no longer have the energy to work the long days and nights needed to keep the company thriving.
"I am hugely grateful to both customers and staff for their loyalty over the years. I'm sure the final days will be emotional, and we will continue to sell the best hot cross buns in London until we close at 5:00pm on Easter Saturday."
Parkers' history is as rich as its famous mince pies.
The shop was first opened by Thomas Parker in 1913 against the backdrop of major UK events, including the peak of the suffragette campaign, increasing worker strikes and the first Chelsea Flower Show. The world was still reeling after the Titanic disaster the year before.
Later, Thomas Parker's son John took over the business with his wife Monica, who continued working in the business into her 90th year and sadly passed away in 2010.
Brian Davis joined the company in 1970, when there were six branches of Parkers across West London, taking a hands-on approach to running the business. To this day, Brian continues to drive the van and work alongside his colleagues in the bakery, in addition to the day to day administration of the business.
Brian, who is a qualified aircraft engineer from Bristol University, cites his engineering skills as an essential part of running the bakery and its machinery. And it's the superior quality bread, cakes, pastries and sandwiches – still made the traditional way – that has earned Parkers its exceptional reputation.
Brian says: "We're proud to have survived two world wars and several recessions by concentrating on quality products and personalised service."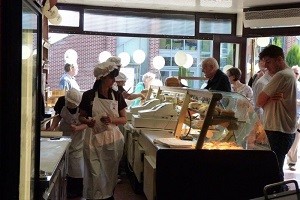 Parkers celebrated their 100-year anniversary in July 2014 by selling a traditional penny loaf for one old penny in homage to early days of the business, when the average family income was about £100 a year. Staff also dressed up in the traditional Edwardian clothing of the time.
January 28 2019