James Hornby at The Orchard Cafe Saturday 11th February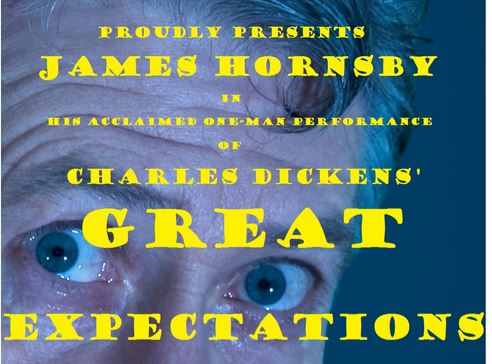 Not only do audiences have the magnificent James Hornsby performing his one man adaptation of Dickens' Great Expectation this Saturday from 7.30pm, there is also a plethora of exciting workshops for kids and teens over half term from creating funky jewellery, to African masks a la Picasso, pottery tiles and North West Pacific art. What's not to like? Places can be booked on OPEN's website

James Hornsby has appeared in well over one-hundred and fifty theatrical productions during his 35+ year career. A regular performer with the renowned Hull Truck Theatre Company, James has worked with some of the country's leading playwrights including Sir Alan Ayckbourn, (COMIC POTENTIAL/Lyric theatre: Shaftesbury Ave), John Godber (Several national tours of BOUNCERS and UP'N'UNDER/Hull Truck Theatre), Richard Cameron (THE GLEE CLUB/Duchess Theatre and THE FLANNELETTES/Kings Head Theatre) and Dame Kay Mellor (A PASSIONATE WOMAN/The New Wolsey Theatre Ipswich and Oldham Coliseum).

On Saturday 11 February James returns to OPEN Ealing to present his own adaptation of Charles Dickens' best loved novels, GREAT EXPECTATIONS. Performed as a 'one-man' play, he brings to life a host of wonderful characters including : Magwitch, The Gargerys, Uncle Pumblechook, Estella, Herbert Pocket, Miss Havisham and of course Pip. All presented in the 'inimitable' style of Dickens' own legendary public readings.
You may have missed James performing A Christmas Carol in December, but don't miss out this time – book now - there a few seats left.
And, if you were lucky enough to have tickets and saw James, you'll know how brilliantly he brings the book to life. As the people of Kettering remarked "Dickens was never like this at school!"
9th February 2017