Loaded pistol found in car in Eastcote Lane, Northolt
Related Links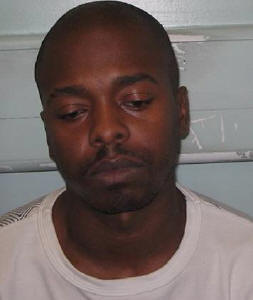 Robert Shorter sentenced to seven years for possession of loaded gun.
Participate
Sign up for our free newsletter
Comment on this story on the
A man's been sentenced to seven years imprisonment for possession of a loaded firearm in Northolt in October 2011
Robert Shorter, 34 (15.03.77), of Ranelagh Road, Wembley received a seven year prison sentence for possession of the firearm and possession of ammunition.
On 21 October 2011 Shorter was in Eastcote Lane, Northolt when he was seen by police to leave a vehicle known to police for firearms offences.
Realising he was being watched by police, Shorter entered an address and tried to distance himself from the vehicle.
The vehicle remained under observation until armed officers could assist. When Shorter left the address he was subsequently detained.
The vehicle was searched and a loaded converted .38mm Olympic pistol was found.
On 27 March 2012 at Isleworth Crown Court, Shorter pleaded not guilty to possession of a
section 5 firearm and ammunition.
Following a five day trail, the jury on 3 April 2012 returned a unanimous verdict of guilty for possession of a Sec 5 Firearm and ammunition.
The judge deemed the offence so serious that he sentenced Shorter on the same day of being
found guilty to 7 years imprisonment for possession of the firearm and 5 years imprisonment for
possession of the ammunition, to run concurrently.
Detective Sergeant Chris Hudson from Ealing Borough Police Serious Violence Team said: "We are really pleased with this result. Shorter maintained his innocence throughout this trial and claimed he was the innocent victim of lending the vehicle to his associates and had no
knowledge of the firearm in the vehicle. However, thanks to the evidence presented, this man is
now in jail and no longer a danger to the public."
12th April 2012