Northfields Library, over development and an invitation to meet up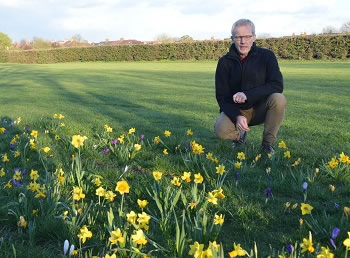 Cllr David Millican
You are invited to join me for an informal drink at the next in my regular series of "Meet the Councillor" These are nothing fancy and just a way to meet informally and chat about local issues. You are asked to patronise the bar or cafe by buying a drink. Alas, it wouldn't be the done thing for me to buy them for you

Ealing Park Tavern 222 South Ealing Rd W5 4RL
Saturday 7 September from 1:00pm, and
Florentine Café 198 Northfield Ave W13 9SJ
Tuesday 10 September from 10:30am

Keeping Northfields Library open
Ealing Council has decided to shut Northfields Library unless a community group agrees to run it. So a dedicated group of local residents, all of whom live within walking distance of the library, and who I am actively supporting, are working hard to keep it open. If you would like to volunteer to help or have ideas on how it should be run then please let me know and I can put you in touch, or you can contact the group directly here where more details can be found

Over-development of our community
There are a number of local plans being proposed for large developments in our community, which many of you have told me would be too overbearing for our neighbourhood. Whilst we can all accept the need for more affordable homes in Ealing and across London, they do have to be compatible and sympathetic to their environment.
One example is the development of the towers, one of 25 storeys and the other of 26 storeys proposed for right by West Ealing Station. More details here.There are other overdevelopments closer to home, albeit smaller. So please let me know what you think and we can discuss what action should be taken.

Brentford Festival this Sunday 1 September
Come along and join our premier festival for all the family this Sunday in Blondin Park from 12noon-6:00pm. All the details here. Each year the fun has grown with something over 10,000 attending last year. I hope to see you there on Sunday.

Local Police
Just recently I went on another walkabout across our community with our local Police and was joined by the newly appointed additional Constable for Northfields.Whilst one crime is one too many we are blessed to live in the safest community in the borough of Ealing. However there are still several notorious areas where criminal activity occurs, which we visited. She joins our long-standing local Constable and between them they are readily available to meet and discuss any concerns or ideas you have. Their contact details here

Getting in touch and council advice
Meanwhile please get in touch if I can help in your dealings with Ealing Council or any public authority.

Councillor David Millican |
020 8810 1989 david.millican@btinternet.com
August 29, 2019