Councillor David Millican's update on local matters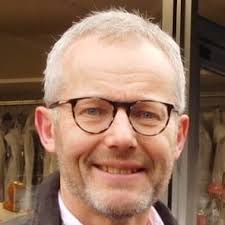 Northfield Ward Forum Wednesday 26 June
You are invited to attend this formal public forum hosted by your elected councillors. We discuss items of interest across our neighbourhood, including crime prevention, improving our environment and local parks, traffic measures, and always with an open forum where you can raise issues of general concern. More details here
To be held at St Stephens House, 62 Little Ealing Lane, W5 4EA from 7:30pm
High Court injunction against illegal encampments
Ealing Council has finally obtained an injunction against illegal encampments on public land. We are all aware of the blight and anti-social behaviour that often accompanies these illegal encampments.
Many of you signed the petition, calling for this injunction, which Opposition Councillors organised, and which forced a debate at December's Full Council. Unfortunately all majority Councillors rejected this petition and denied the request for an injunction. I am pleased that council officers, at the request of the police, have now obtained this injunction, which has already been used successfully to remove encampments more quickly.
OWL On-line Watch Link
OWL is an on-line Neighbourhood Watch Link where members of the public and the police can share crime prevention and potential criminal activity in an area. Our local Northfields Police team regularly share info and you might care to join.
Supporting Northfields Library
The Council has announced it will close seven libraries, including Northfields Library, unless a community group can be found to run each respective library. I am bitterly disappointed about this but am determined that the library remains open. So I have been working closely with a dedicated local citizen, who has formally submitted an initial expression of interest for the community to run Northfields Library. We are hopeful that the council will accept this and then a full business plan can be presented for the library to be run professionally.
If you feel that you could help in this with the planning or running of the library, or know any one who might be able to, then please let me know and I will gladly pass on your offer.
World Car Free Day Sunday 22 September
You might like to support this initiative by closing your road for a Play Street or perhaps a Street Party. The council is offering a grant of £50 to kick-start each car-free initiative. If you think you might be interested then I can put you in touch with the council officer responsible. More details here
"Meet the Councillor"
You are invited to join me for an informal drink at the next in my regular series of "Meet the Councillor" at
The Plough Pub 297 Northfield Ave W5 4XB Saturday 22 June from 1:00pm. If the weather is nice I'll be outside in their garden, and
Florentine Café 198 Northfield Ave W13 9SJ Monday 24 June from 10:30am
These are nothing fancy and just a way to meet informally and chat about local issues. You are asked to patronise the bar or cafe by buying a drink. Alas, it wouldn't be the done thing for me to buy them.
Council advice
Meanwhile please get in touch if I can help in your dealings with Ealing Council or any public authority.
Councillor David Millican
020 8810 1989 david.millican@btinternet.com
11 June 2019