Residents and others flocked to this years Halloween Pumpkin trail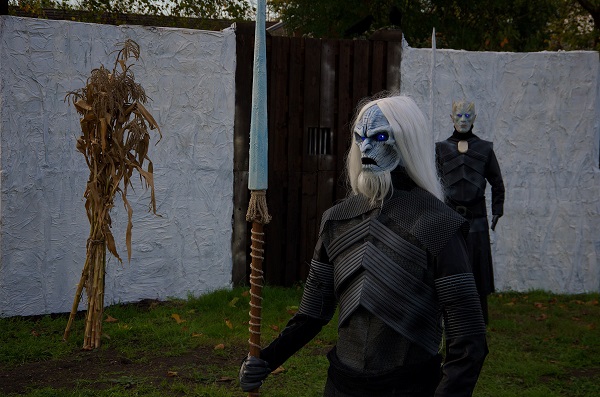 ( all pics credit David Fox)
More than 2,500 people turned out for Northfields Allotments' annual Halloween Pumpkin Trail.
This was the second year that the plotholders at the allotments on Northfield Avenue in West Ealing have opened up the gates and invited visitors to join them to celebrate Halloween.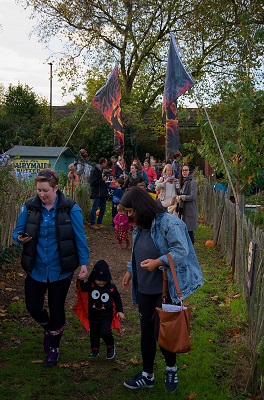 The pumpkin trail consisted of more than 100 carved pumpkins and led visitors through the allotments past witches, skeletons, graves, cobwebs and many other spooky decorations. As darkness fell, the main path through the site was lit up with Jack-O'-Lanterns.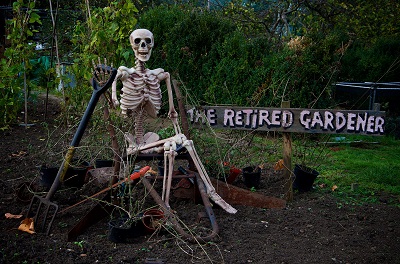 In addition, creative plotholders created displays themed after the hit TV show Game of Thrones, with models of White Walkers, the Wall and Craster's Keep erected on the site.
Amongst other ghoulish treats, there was a barbeque, beer and mulled wine, face painting and tea and cakes. There will be a raffle and tombola too.
Many plotholders and visitors dressed up for the occasion to add to the supernatural atmosphere.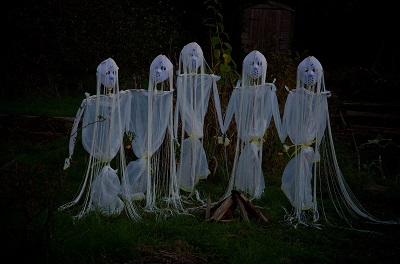 Christina Fox, chairman of the Ealing Dean Allotment Society, said: "For the second year running, our Halloween pumpkin trail was a fantastic success. We were delighted that more than 2,500 people from across Ealing were able to join us and share in the benefits that Northfields Allotments provide to the community.
"Northfields Allotments is an important historic site dating back to 1832 and a vital part of Ealing's natural heritage. Everybody involved with the allotments is devastated that our landlord Pathways intends to build on the site. Our Halloween event once again demonstrated the importance of the allotments to the community here in Ealing and how valued our green spaces are by those who live in this built-up part of West London."
Hanne Krohn, a local resident who visited the Pumpkin Trail, said: "We had a really entertaining time at the pumpkin trail. I can't believe how much effort the plotholders had made to organise this totally free and local event. It was such fun for adults, children and dogs to walk around the allotments and see all the spooky decorations, as well as the autumn plants, fruit and veg growing amongst the skeletons, ghosts and witches. We loved it and really hope it happens again next year."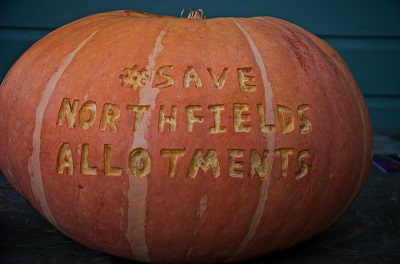 1st November 2017