Councillor David Millican update on latest fears over future of local library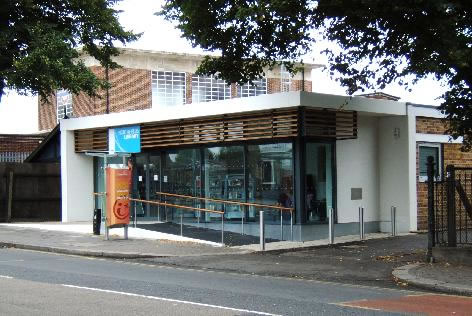 The Council has announced a consultation to close 7 libraries including Northfields Library, unless a community group can be found to run them.
Details here with a council-run public meeting on Tuesday 12 March 5:30-7:30pm at Kingsdown Methodist Church Northfields Ave W13 9PR.
In 2011 those with a long memory will remember that we ran a successful campaign that persuaded the Council to keep open Northfields Library when they put it under threat.At that time no community groups came forward to run the Library and the Council relented and it has remained open .I am so keen to keep open Northfields Library that I have already put several people in touch with the Council's head of libraries.
If you know any group who might be interested I would gladly put them in touch with council officers. However, given the experience from last time, I am not that hopeful, but I'd like to be proved wrong.
So we ask you to sign the petition to keep open the Library if no community group comes forward with a realistic plan. Please sign the Petition here
"Meet the Councillor"
You are invited to join me for an informal drink at the next in my regular series of "Meet the Councillor" at Ealing Park Tavern 222 South Ealing Road W5 4RL on Saturday 9 March from 1:00pm.
Florentine Café 198 Northfield Ave W13 9SJ Wednesday 20 March from 10:30am
These are a way to meet informally and just chew the cud .You are asked to patronise the bar or cafe by buying a drink, as it wouldn't be the done thing for me to buy them.
Northfields Ward Forum
Tuesday 5 March 7:30pm at Northfields Community Centre 71A Northcroft Road W13 9SS. This public meeting is hosted by Northfields Councillors, to which all are invited Details here
On the agenda - open forum and
Northfields Neighbourhood Met Police team answer questions
Transforming Blondin Park with the Consortium
Northfields Library to close?
Building progress at the new Ealing Fields High School
Electric vehicles charge points
Great British Spring Clean, as part of Keep Britain Tidy, across Northfields -Saturday 30 March
Traffic calming – reducing air pollution

I hope to see you at one of these events, otherwise please get in touch if you feel I can help in any way
Councillor David Millican

020 8810 1989 david.millican@btinternet.com
February 28, 2019