Police say 27-year-old had 'blighted' the area for a number of years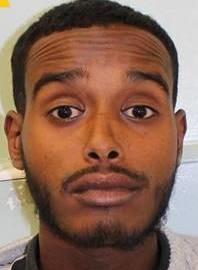 A student who caused anti-social problems in the West Ealing area has been jailed for 16 months for supplying drugs.
Noor Noor, 27 of Grove Avenue, W7 was sentenced at Isleworth Crown Court on Friday, 9 September after pleading guilty to been jailed for possession with intent to supply cannabis and supply of a controlled drug of Class B. He was sentenced to 16 months' imprisonment for each offence; sentences to run concurrently.
Officers working in plain clothes as part of the joint funded Problem Solving Team in Ealing managed to secure the substantial jail term for Noor who they say has blighted West Ealing with his anti-social behaviour for a number of years. This is part of the ongoing partnership working between Ealing Borough and London Borough of Ealing Council.
On Wednesday, 10 August officers from the Problem Solving Team conducted a proactive intelligence led operation in West Ealing. The aim of the operation was to identify suspects involved in ongoing street supply of drugs, arrest those involved and gather enough evidence to bring them to trial at court.
During the operation, Noor was identified as being the main supplier of cannabis. Officers moved in on Noor and he was arrested. Noor was also found to have been secreting cannabis in a nearby black rubbish bag in attempt to evade capture by police. A search of Noor's home address also revealed further evidence of drug dealing, with numerous items of drugs paraphernalia located.
Noor was interviewed but he gave a prepared statement denying any involvement in the supply of drugs. However, officers managed to disprove parts of Noor's statement, allowing the CPS to authorise two charges.
Officers from Ealing's Anti-Social Behaviour Team also assisted with placing an application with the court for a Community Behaviour Order. This has been granted and will prohibit Noor from visiting the W13 area, save from passing through on transport, being in possession of more than one mobile phone or any illicit items relating to drugs, along with further restrictions.
Due to the overwhelming evidence against him, Noor pleaded guilty to both offences at his first hearing and was remanded in custody for sentencing.
6th September 2016