Designer Nicola Gaughan has been nominated for working women's 'Oscar'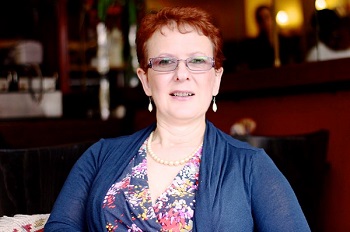 An Ealing woman with a rare bone disorder who rebuilt her life after undergoing years of emotional abuse is up for a top award.
Nicola Gaughan, director of design consultancy Iconic Creative Consultancy, has been nominated for the Inspirational Women category of the annual Venus Awards – London region.
The Venus Awards (aka the Working Women's Oscars) were started in 2009 by Tara Howard in a bid to applaud and reward working women.

Organisers say they "strongly believe that by recognising, shouting about and honouring the remarkable women we deal with every day, we're doing our part to change the world too."
In her nomination Ms Gaughan explained how she suffered years of emotional abuse, was manipulated and once lived in fear of a former boyfriend but is now using her experience as a springboard to rebuild her life. She has written a book in a bid to help others escape toxic relationships.

The designer has also researched the disappearance of her RAF pilot uncle during WW2, and published a charity book of her photos to raise money for the upkeep of the Bomber Command Memorial in Green park, this led to her making a short film about an RAF veteran, which was accepted into a film festival in Santa Monica in 2016.
Ms Gaughan does all this, despite suffering from a very rare genetic bone disorder which,exacerbated by a spinal injury, causes her much physical pain and discomfort.
With 14 key categories, women from every position of business or life are represented.

Nicola Gaughan has been entered for the Inspirational Women category for: a woman whose life or career helps motivate others.
August 7th 2018