Mystery man may have links to Ealing or Hanwell area
Related Links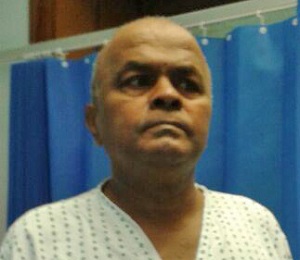 Above new images of mystery man ...and below the first picture released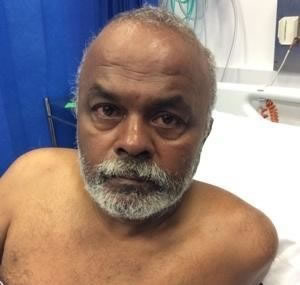 Participate
Sign up for our free newsletter
Comment on this story on the m
New pictures have been sent to us of a man who may have links to Ealing who was found at Hammersmith bus station at the end of July and has lost his memory.
He is currently at a central London hospital and has told officers and hospital staff that he does not know who he is.
Police originally released an image and described him as Asian, 5ft 7ins tall, of slim build, with a short grey beard and short grey/black hair.
However we have been contacted by a woman whose husband is in the same ward and sent new photos of the mystery man - she told us:
''This gentleman is currently in the same hospital ward as my husband and I'm writing to say that the description and photo that have appeared on many websites bear little resemblance to him. Its no wonder nobody has come forward to recognise him.

'' For a start, he is at least 6ft tall (probably 6ft 1*) and not 5'7" as stated in all the reports. Also, he is clean shaven. He thinks the beard may have grown during the days when he was wandering, lost and confused. I'm attaching a couple of new photos of him as he currently looks.

''He is a kind, charming and cultured man – he knows quite a lot about the Ealing/Hanwell area but only in the distant past before the redevelopment of the shopping centre. He is also extremely good at chess and can solve the fiendish Times Sudoku with ease!
When found, he was wearing a black T-shirt with a grey striped T-shirt underneath. He was also wearing black jeans and brown sandals.
Police and hospital staff are concerned for his welfare and are keen to reunite him with those who know him.
The man has no injuries and is not believed to have any known medical conditions.
If anyone recognises this man, please can they contact the Hammersmith Missing Persons Unit on 020 8246 2815.
11th August 2015