As one store opens another is due to shut
Morrisons has opened its first convenience store in London - in West Ealing.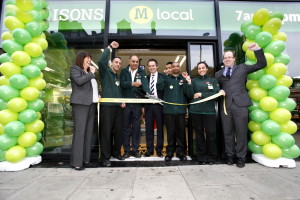 The Bradford-based company said the shop on the Uxbridge Road will have more than 100 lines of fresh fruit and vegetables, as well as coffee and sandwiches to take away.
It's the 13th Morrisons M Local and the grocer plans to have at least 70 such stores by the end of 2013 mostly in London and the South-east.
This month, Morrisons bought seven shops from the failed camera chain Jessops and 49 from the collapsed DVD rental firm Blockbuster.
Store Manager, Sheel Phakay who cut the opening ribbon said: "A lot of hard work has gone into the opening of the store but seeing people's reaction when they walk in makes it all worthwhile.
"We're keen to become a hub for the local community and we're encouraging all of our shoppers to use the community notice board."
The store will open daily from 7.00am – 11.00pm.
Sadly, Blockbuster in West Ealing - which looked as though it had been saved from closure when the firm went into administration - will be shutting after all. The store's last day of trading will be 21st March.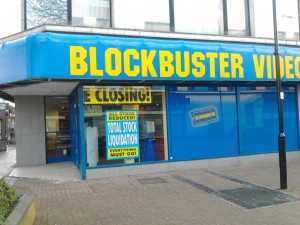 Picture courtesy West Ealing Neighbours

26th February 2013