New opening on St Mary's Road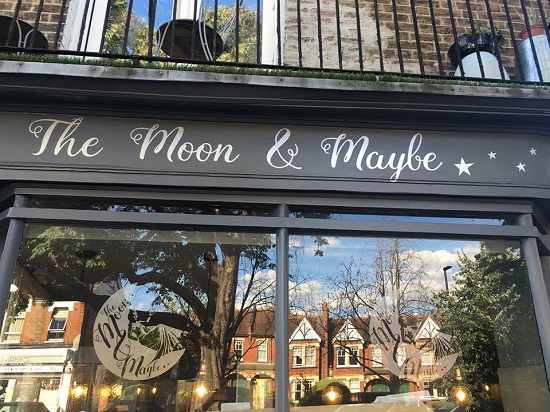 There's been a buzz of excitement in the area recently with social media channels pinging with chat about the newly opened The Moon & Maybe on St Mary's Road.
Another coffee shop?!
Some may have expressed mild indignation but it seems our thirst for such establishments has not yet been quenched.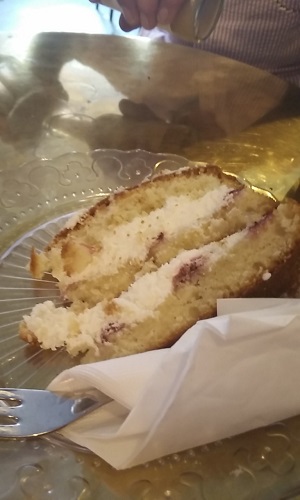 Anyway, this one isn't just any old coffee shop, or one of the 'chains', it's an independent with a very laid back environment to work, meet friends or just chill with a good book. It's child-friendly, dog-friendly, and has gluten and wheat free options.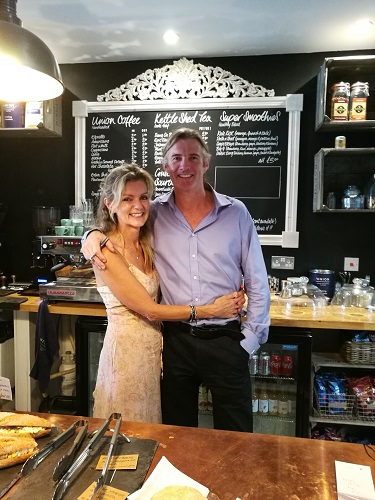 Ealing locals, Michael and Julie Miley have done a remarkable job of turning round the former Tavid gallery - which had been left derelict and unloved for many years. Neighbour, John Lidgate says they've turned it into ' a lovely, absolutely wonderful space and garden' and is delighted to have them next door.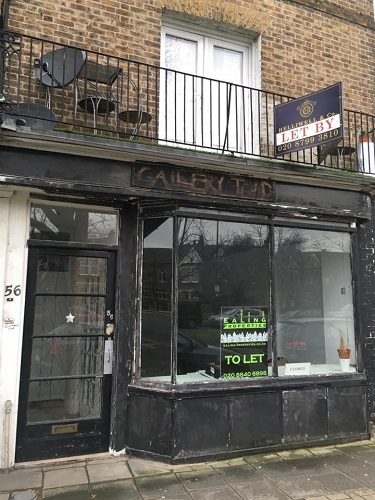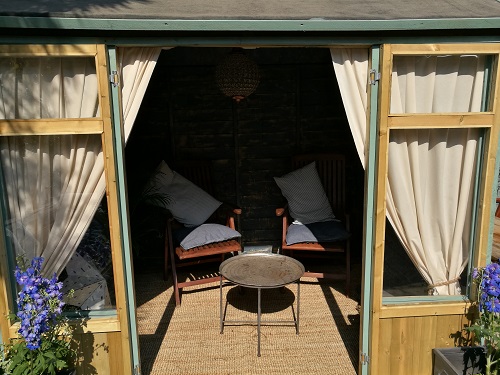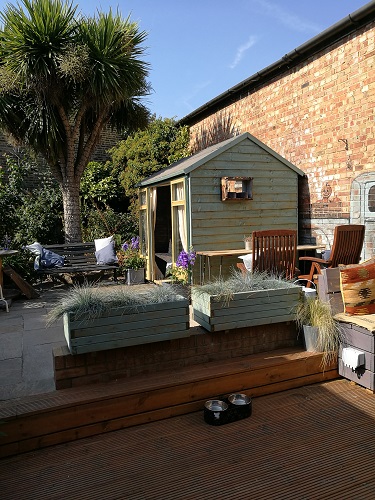 The couple are Warwick Road locals and have lived in Ealing over 25 years so they know the patch well and jumped at the chance of fulfilling a dream.
The concept is largely Julie's and her artistic flair can be seen throughout. She lived in San Francisco for some years and loved the coffee culture there. They weren't 'shops' as such but rather 'coffee lounges' where customers were encouraged to get comfy and make themselves at home.
I enjoyed lunch with a colleague and had peppermint tea, a delicious mozzarella, tomato and pesto roll but simply had to try the coffee and cake! The menu is generally 'light bites' freshly made, tasty, and certainly got the thumbs up from me!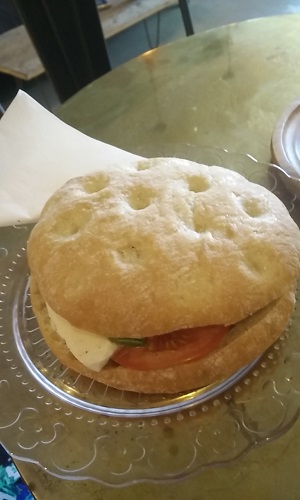 Not being a coffee afficianado I won't wax lyrically (as many can) but will say I had a very pleasant latte which I was told is Union hand-roasted + fairtrade.
'The Moon and Maybe' name was inspired by San Francisco novelist Armisted Maupin's book 'Maybe The Moon' and there is certainly an unhurried West Coast vibe.
Julie has worked in hospitality for British Airways for many years and is keen that they get things right.
'' We're really passionate about this place - it's ours and being so local means such a lot to us.''
Michael says he's been ' absoultely gobsmacked' by the amount of support they have received on their opening and says they couldn't have wished for more.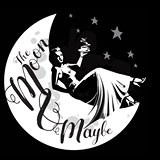 Hours of opening 8.30- 5.30
Closed Mondays.
Best of luck to Julie and Michael!
Annemarie Flanagan
15 September 2016