David Millican reports on social action helping children and young adults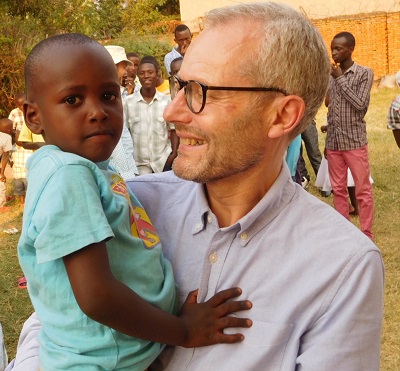 Burundi and Rwanda are neighbouring countries with a very different feel from each other. Both experience grinding poverty, particularly away from the main cities. Whilst Burundi is a failing country, Rwanda functions better and feels more secure.
Burundi is officially the poorest country on earth. The regime has clamped down on all opposition such that many have been killed and tens of thousands have fled the to live in refugee camps in neighbouring countries. The business economy has slumped; almost all NGOs have pulled out and most governments, including the UK's Department for International Development (DfID), no longer grant aid. To give an idea, there are no traffic lights and no street lights anywhere in the country.
Whilst Rwanda has a strong leader it has more of a sense of direction and order. Corruption and fraud have largely been eliminated, such that aid reaches where is should. NGOs operate throughout the country and DfID has a large aid programme. This is all helping the country to develop, in contrast to Burundi, which receives barely any outside assistance.
With this background I have just returned again from visits to both these countries.
As is always the case it is the children who suffer most. The street kids in Bujumbura, Burundi's capital, have nothing. When I first went to Burundi three years ago, with several colleagues, we visited an orphanage housing 50 or so street kids. Since then we have established a UK-based registered charity, the "Friends of the Orphanage of Hearts Burundi".
We have been supporting the orphanage financially and then more recently supporting several leavers from the orphanage as they try and continue their education. If you would care to support the orphanage and the leavers, the young people would love that very much. The money will help pay for the rent on the building, buy food, pay for medical bills and fund education -
The people of Rwanda experienced a terrible genocide in 1994 and orphans from that period are now coming of age.
I have been returning for several years to deliver business support and training, and a small amount of seed capital, to young enterprising orphans. It is important to leave a lasting legacy – to coin a phrase "trade not aid". It is so encouraging to deliver the training and then return to visit the young entrepreneurs who have started businesses and are now employing others.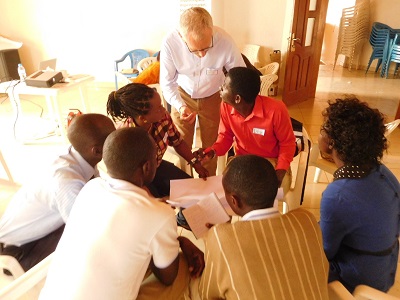 My social action visits to Rwanda and Burundi are voluntary and entirely self-funded. If you support the Orphanage of Hearts Burundi you can be assured that all the money will be spent on the young people.
David Millican
August 17th 2016