UNICEF Baby Friendly Initiative awarded to UWL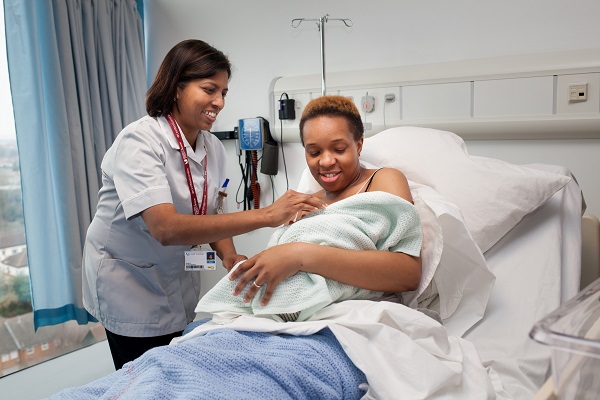 Midwives at the University of West London (UWL) have been recognised and accredited by UNICEF.
The UNICEF Baby Friendly Initiative award was given to the team from the College of Nursing, Midwifery and Healthcare (CNMH) for the third time after students impressed with their ability to advise, help, and support mothers with infant feeding.
As part of the assessment, 20 final-year students were interviewed by UNICEF accreditors during a day of activity which also included guest speakers and experts on infant feeding including Dr Helen Crawley from First Steps Nutrition, Dr Natalie Shenker from Hearts Milk Bank, and UWL senior midwifery lecturer, Christine Grabowska.
Students also raised £50 for the charity with a UNICEF themed bake-off competition, won by Cecilia Reeves-Smith for her UNICEF logo cake.
Charmagne Barnes, Associate Pro-Vice-Chancellor and Dean of CNMH, said: "We are incredibly proud to have this accreditation once again, and of all our midwifery students for the standard of their knowledge of infant feeding and parent care.
"We continue to offer all of our students real-world training using simulated learning, expert teaching staff, and placement opportunities to prepare them for their chosen careers, and this is another example of how we are continuing to train our future healthcare professionals to offer the highest levels of care."
The College received the accreditation in 2014 and 2017, and is now working towards making UWL the first university in the country to achieve the Gold award of the programme which focuses on achieving sustainability in feeding and parent-infant relationships."
The University was ranked No.1 in London and 23rd in the UK for nursing and midwifery in the Guardian University League Tables 2019. Find out more about UWL nursing courses here.
21 January 2020