Thembisa Cochrane from MetFilm School Co-Produced ' Us Among The Stones'
An Ealing lecturer's new film has been selected to premier at the prestigious London Film Festival this weekend.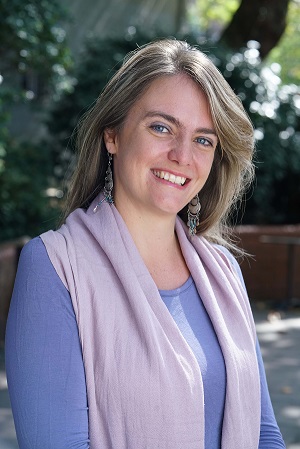 Thembisa Cochrane, from London's MetFilm School co-produced, "Us Among The Stones" starring Laurence Fox and Anna Calder-Marshall and directed by Dictynna Hood.

It's the story of a family gathering beside an ageing matriarch's deathbed at her home on Dartmoor, but conviviality soon gives way to unearthing of long-buried secrets and resentments. Principal photography took place in Widecombe-in-the-Moor, Devon.
Actor, Laurence Fox, perhaps best known for his role in Inspector Morse spinoff, Lewis plays the character 'Owen', he said: "I remember the incredible mornings. I remember the extremely mysterious vibes that you get from that area of the UK. How deeply remote we were, the great ancientness of the house. It was just a very magical place, it felt like we lived there - and that's not often that happens. You can spend time on big jobs with big expensive sets and not feel that. I think everybody had that."
Cochrane, said: "It's pretty exciting to have a film selected to be showcased at the prestigious London Film Festival, it's a terrific experience for filmmakers and a great place to be able to launch a film."
Cochrane has lectured at MetFilm School for the past three years and teaches across degree level and professional short courses, she said: "I love teaching, I love the students – they keep me on my toes and ensure that I am engaged right across the film industry – not just my particular genre. They are so enthusiastic, with so many questions: they force me to keep current - beyond my own narrow focus.
"Film is an industry that is continuously changing; there are some constants at the technical levels, but the business of Film, the market and the human side of the industry… and attitudes are always moving, so I think it's important for students to have lecturers who are actively involved in the industry – it means that students leave with a much more realistic view of the opportunities open to them.'
"I remember laughing out loud when I read it [the script] for the first time," Cochrane adds. "Even though I grew up in South Africa, this English family dynamic felt very familiar and I could feel both the love and pain between these characters. I was also fascinated by the undertones of Pagan Britain and this landscape and history that was unfamiliar to me, but which had been threaded through the script in beautiful, poetic words."
Us Among The Stones was a European collaboration, co-produced with Belga Productions. Cochrane said: "I have always loved European cinema and find it very enjoyable to work with producers from other countries. Having a Belgian team with us in post [production] was wonderful and it's sad that this kind of European collaboration may become so much harder in our near future".
But, the future is looking bright for Cochrane, she has recently co-founded a production company, Caspian Films and currently has nine feature films in development, she said: "It's a very busy and exciting time for me, but I will continue to teach at MetFilm School, I love being connected to the School and it's students."
BFI London Film Festival reaches audiences around the UK of over 200k and attracts nearly 3k domestic and international press and industry to London every Autumn.
A clip from Us Among The Stones starring Laurence Fox and Anna Calder-Marshall can be found here: https://youtu.be/smP0Lc2pq_M
8th October 2019