David Howell says MetFilm School is going from strength to strength
MetFilm School with campuses at Ealing studios in London and BUFA Studios in Berlin, has appointed a new CEO.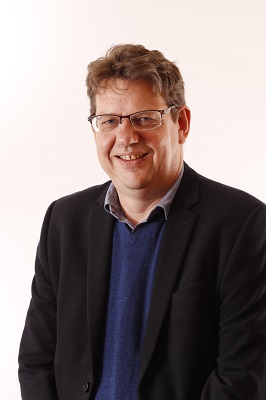 David Howel, the former Commercial Director for The Institute of Contemporary Music, has almost 20 years' experience working in higher education. Prior to his academic career, he was Executive General Manager for First Leisure Corporation
Howell said: "I am really excited about leading MetFilm School at this crucial time in the organisation's development.
"At MetFilm School we're seeing a significant increase in student numbers; we're in the first semester of our new BA in Content, Media and Film Production delivered in conjunction with University of West London – applications up two-fold for 2019 start - and we're also launching another new degree, a BA in Screen Acting starting this September.
"Growing the organisation, in the UK, Germany and further afield is something I'm really looking forward to.
"MetFilm, as a whole organisation is absolutely unique – I have never come across a specialist organisation that has so many valuable links with the screen industry – whether that's Hollywood actors, Oscar-winning directors and BAFTA winning producers or tech giants like Twitter and Microsoft.
"Our students have a remarkable opportunity to make the best links the industry has to offer, and forge out hugely successful futures for themselves."
Howell takes the quality of higher education seriously: he is a director of HESA, the Higher Education Statistics Agency and Independent HE - a national body for independent providers of higher education.
He has an in-depth knowledge higher education from, academic standards and quality assurance to student admissions and enrolment. He also specialises in the area of international development and leading international strategic and operational activities.
Howell said: "Met Film School has grown rapidly over the last 15 years, with nearly 1000 students across its two campuses, but I think it's just warming-up, the School already has an international reputation which we could build-on, to see us expand globally."
13 March 2019