Bronze medal sent back to England Hockey head office
Ealing's Hockey star, Hannah Macleod, who was one of two Olympic athletes who had their Olympic medals stolen, has had it returned anonymously.
The bronze medals were taken when rower Alex Partridge and hockey player Hannah Macleod left their jackets unattended at a Mayfair nightclub in the early hours of Wednesday.
They both took to twitter to appeal for help in getting them back.
Hannah tweeted: I'm not after punishment.If you picked up a Bronze Olympic medal that isn't yours pls just send anonymously back to GB hockey-Bisham Abbey.
This afternoon Police say Ms Macleod's medal was posted anonymously to the England Hockey head office in Buckinghamshire.
Mr Partridge's jacket was handed in at a north-west London police station on Thursday but not the medal.
Hannah's medal is being retained by police at this time as part of their inquiries but they look forward to reuniting Hannah with her medal shortly.
DCI James Harman Westminster CID said: "We are still looking to recover the second medal, and we stress that our inquiries remain active.
"Our appeals for information stand and I take this opportunity to reiterate them - if the public can help we ask them to do so.
"Alex's medal has yet to be traced, and he is understandably keen to be reunited with it as soon as possible."
Anyone with information should call Westminster CID on 020 7321 7650; if you wish to remain anonymous please contact Crimestoppers on 0800 555 111
The force spokesman said Ms Macleod's jacket had not been recovered.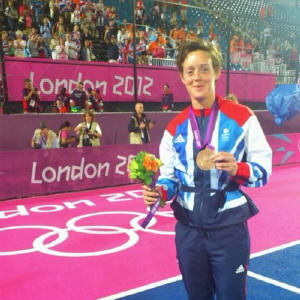 26th October 2012