Hannah Macleod is second bronze medal winner to have fallen victim
Ealing's Olympic sponsored TeamGB Hockey player Hannah Macleod @hannahmacleod6 says she is absolutely devastated after her bronze medal was stolen last night.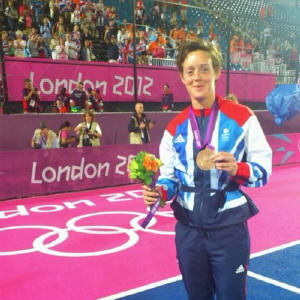 The 28 year old from West Ealing made the announcement on the social network site twitter this evening (Wednesday 24th October).
It came shortly after Olympic oarsman Alex Partridge (@2012parters) 31, who won a bronze medal in the men's eight, revealed that he too had been a victim.
The theft was reported to have taken place between midnight and the early hours of this morning (Wednesday 24th October) at Mahiki, a nightclub in west London favoured by Princes William and Harry. Earlier,Hannah along with other TeamGB Olympic and Paralympic athletes had been honoured at a reception in Buckingham Palace with the Queen.
Partridge said he had initially believed that his jacket - with the medal inside- had been picked up by mistake by a fellow member of the team and that they would eventually realise. But he later went back to the club and looked through CCTV. 'If it's an innocent mistake, fair enough. I don't care, I just want it back.'
He said: To the chap who took my @London2012 Olympic Blazer & Medal last night The police have u on CCTV. Please return it to 6 Lower Mall Hammersmith.
Hannah tweeted: I'm not after punishment.If you picked up a Bronze Olympic medal that isn't yours pls just send anonymously back to GB hockey-Bisham Abbey.
Julian Bell, leader of Ealing Council, said, "Devastated to hear of Hannah's medal being stolen. She was only a week ago proudly showing it to me at the Civic reception and must be really so cut up by this. The Olympics showed human nature at its best this shows it at its worst. Let's hope there is a happy ending."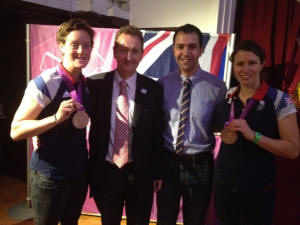 This image below was released on twitter. Do you know this man? Can you help get the medals back to their rightful owners?
Police say if you have any information call 101 or if you wish to remain anonymous call the Crimestoppers hotline on 0800 555 111
24th October 2012